Ex-NFL Star Accused of Beating, Choking Baby Mama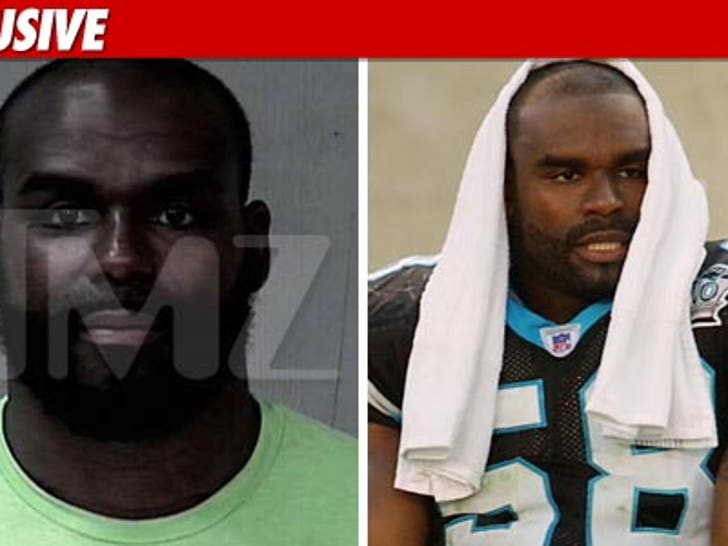 TMZ has learned ... ex-NFL star Mark Fields -- who played for the Carolina Panthers -- was arrested Sunday for allegedly beating the mother of his 6-year-old child ... and then putting her in a chokehold.
According to police docs -- obtained by TMZ -- witnesses say Mark confronted his ex outside a childcare facility near Phoenix, Arizona ... where he allegedly proceeded to beat her, put her in a chokehold, throw her on the ground, and then threaten to kill her.
Cops claim both Mark's baby mama and young daughter were seen by paramedics for mild injuries.
According to the docs, Mark's ex claims she was dropping off court-ordered paperwork when Mark showed up and went ballistic. Mark -- who was allegedly violating an order of protection by showing up -- told cops his ex-GF had tried to take his daughter from his arms.
The former linebacker is charged with aggravated assault, endangerment, disorderly conduct, and interfering with an educational institution. He was released from jail yesterday.