Tim Tebow's Rep -- Chamber Pic Was Photoshopped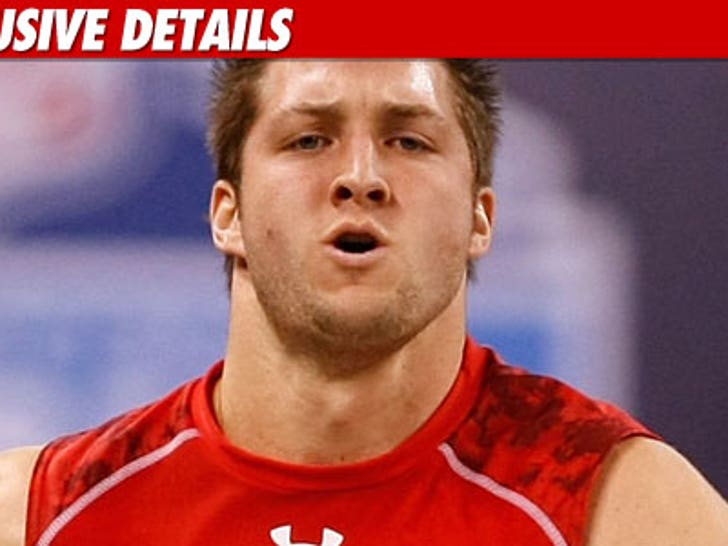 The photo of Tim Tebow standing next to a hyperbaric chamber was "photoshopped" in a diabolical plot to use the NFL star for some quick advertising ... this according to Tebow's business manager.
Tebow's rep tells us that the owner of Pikes Peak Hyperbaric "couldn't have been further from the truth" when he told TMZ that Tebow purchased the chamber in 2008 for roughly $20,000.
Tebow's rep explained that roughly 6 weeks ago, Tim signed a "rental agreement with the manufacturer."
The rep tells us Tim had the machine in his possession in Florida ... but had it shipped to Colorado in an effort to help the Denver Broncos rookie "acclimate to the high altitude in Denver."
The rep says someone from Pikes Peak Hyperbaric helped set up the chamber in Tebow's hotel room "3 or 4 nights ago" and then asked for a photo ... not knowing that someone would later "photoshop" PPH's website onto the machine.
TMZ spoke with a rep from PPH -- who admitted photoshopping his logo over the original manufacturer's logo and told us, "It wasn't a well thought out process."
As for the 2008 statement -- the PPH tells us it was "misinformation" on its part.