Tim Tebow ... and the Hyperbaric Chamber of Secrets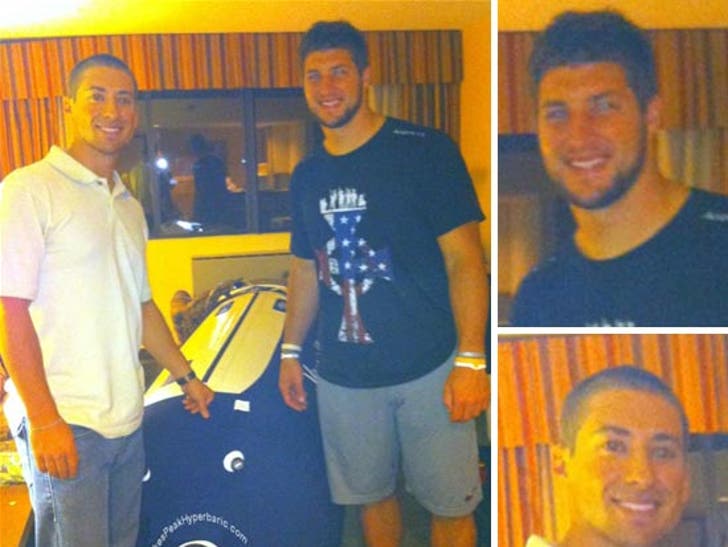 NFL rookie Tim Tebow just had a hyperbaric oxygen chamber delivered to his hotel room at Denver Broncos training camp ... but TMZ has learned he's been using the device for more than two years.
The device -- which is said to "greatly accelerate the recovery process" -- was purchased by Tim in 2008 for just under $20,000 ... this according to Ric Rooney, owner of Pikes Peak Hyperbaric.
According to Ric, Tebow had the device shipped from his home in Florida to training camp -- but couldn't set it up ... so PPH sent a rep to Broncos camp to help Tim out.
Rooney tells us Tebow has been getting "banged up" at practice ... and Tim felt the chamber could help him heal quicker. We're told Tim has a routine where he sits in the chamber for 60-90 minutes after every practice.
We're told hyperbaric chambers are big in the NFL right now -- with stars like T.O. and Hines Ward using them routinely.