Tim Tebow Penetrates Colt McCoy's Wedding Song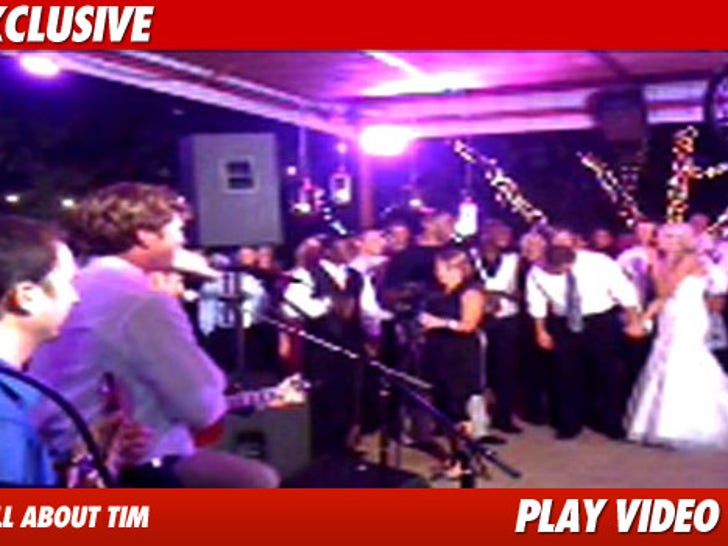 Texas Longhorns legend Colt McCoy got married this weekend -- and even at his own wedding party, Colt was upstaged by his former college rival Tim Tebow ... and Tim wasn't even there.
During the celebrations, McCoy got a special country music serenade from former Texas teammate Jordan Shipley -- who now plays for the Cincinnati Bengals.
McCoy and his new bride Rachel Glandorf happily clapped along with their guests during the tribute -- but it wasn't until around 1:55 into the song that the crowd goes completely ballistic ... when Shipley found a way to work Tim Tebow into the lyrics.
All in all, it's pretty awesome -- check it out.