Heidi and Spencer's Sex Tape Summit
Heidi and Spencer's
Sex Tape Summit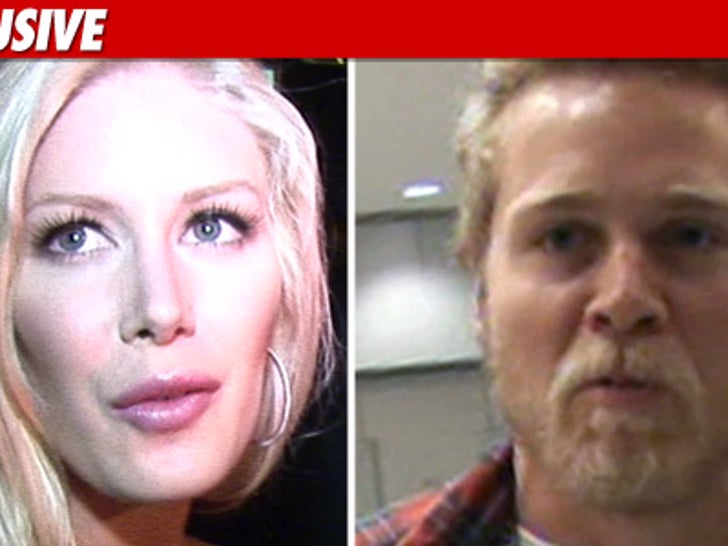 TMZ has learned Spencer Pratt and Heidi Montag are at the same hotel in Costa Rica ... where Spencer is giving his estranged wife a very clear ultimatum: "Either do another reality show with me or I'm going to release amazing sexual content."
Spencer tells TMZ he and Heidi arranged last Sunday to meet at the hotel under the pretext that he would turn over two of their dogs. Spencer brought the dogs to the hotel, turned them over to Heidi, and then made it clear to her that he was not leaving until they settled their issues.
Spencer tells us Heidi knew since they met four years ago that all he wanted was to become famous ... and nothing will stand in his way now. According to Spencer, Heidi is "freaking out because she doesn't want to do reality TV anymore."
Pratt says they have been staying in separate hotel rooms and they have been having ongoing, semi-hysterical discussions -- in which Spencer has demanded that Heidi tear up the divorce papers and do a revealing reality show on why she needs to get away from him.
As Spencer puts it, "You cannot turn off the Speidi machine."
Spencer is very clear ... he will release a flurry of sex tapes if she does not agree. Spencer added, "I am a wild sexual freak and I love sex."
As TMZ first reported, Spencer has been in touch with Vivid Entertainment prez Steven Hirsch, who is salivating to release the tapes. Spencer believes he and Heidi can make more money off of these tapes than Kim Kardashian made off hers.