Wayne Newton -- Park My Jet On My Lawn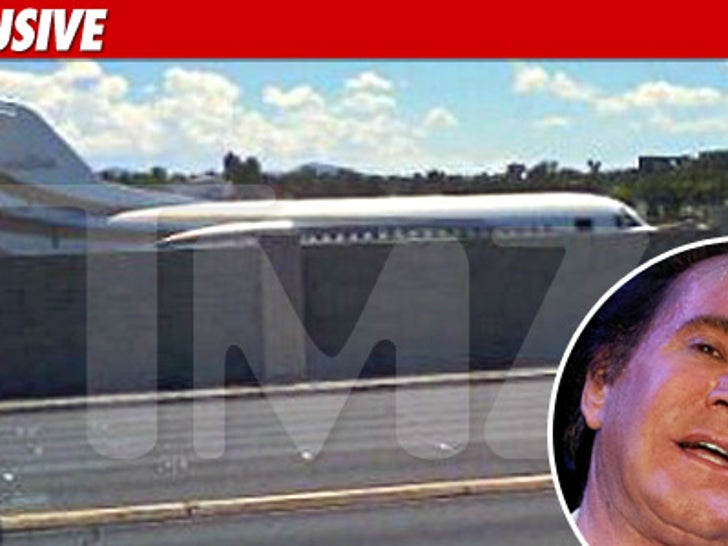 Wayne Newton has finally relocated the $2 million private jet he had previously abandoned at a Detroit airport three years ago ... and it's now right in his own backyard -- literally.
According to employees at the Oakland International Airport, Wayne -- who left the plane to rot after repairs became too expensive -- finally paid the aircraft's mounting storage fees last month and had it shipped to his famous Casa de Shenandoah estate in Las Vegas.
We're told the plane had to be disassembled to make the long haul from Michigan to Nevada -- but it has since been put back together ... and now resides in the yard of Wayne's Las Vegas estate for all to see (pictured above).
This is now the second loose end involving sky miles that Wayne has tied up recently ... we've also learned Wayne just settled a $500k debt with his former pilot.
As we previously reported, Monty Ward won a $501,388 judgment against "Mr. Las Vegas" back in 2009 for unpaid wages.
But now ... according to documents filed in Clark County, Nevada last week, Monty "acknowledges full satisfaction" of the debt ... which means the two are now officially even-steven.