Dita Von Teese -- Alleged Victim of Anti-Semitism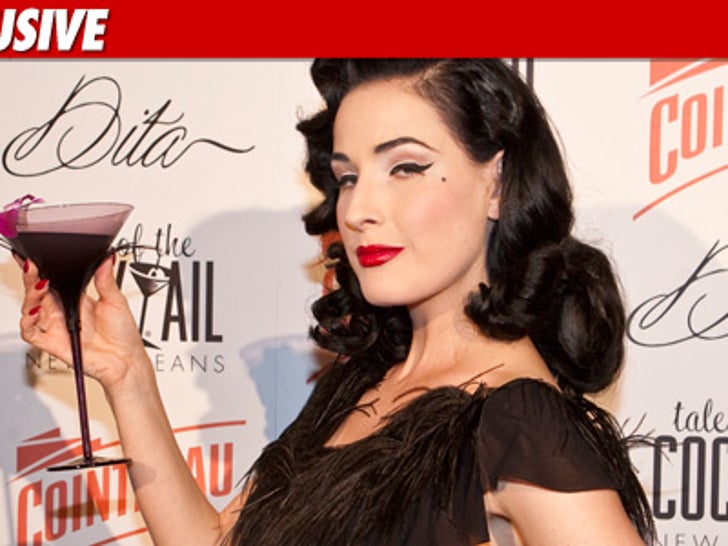 Funny ... she doesn't look Jewish ... but Dita Von Teese claims she was on the receiving end of a Mel Gibson-like anti-Semitic rant ... courtesy of her former landlord.
In a lawsuit filed today in L.A. County Superior Court and obtained by TMZ ... Von Teese claims she told her landlord she would be moving out and request the return of her $5,000 security deposit.
Von Teese says she wasn't getting any action in the security deposit department, so she had her managers contact the landlord. According to the suit, that's when the landlord "went on Mel Gibson-like Anti-Semitic tangents, personally attacking Plaintiff's Jewish managers and business managers ... and writing to Plaintiff (Von Teese) that she should 'beware of Jews. In your business no one can do anything without them.'"
In the lawsuit, Von Teese's lawyer, Keith Fink, mentions other alleged correspondence: "Jews they have shucks (sic) the whole world dry and still more to come."
The landlord could not be reached for comment.