Britney Spears -- Queen of Disneyland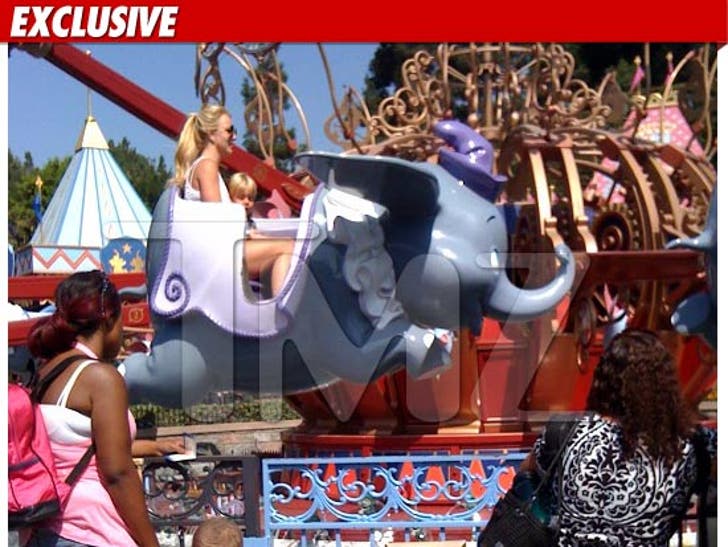 Britney Spears played the easiest card in the parenting book today -- she took her little munchkins to Disneyland -- and we're told she had her run of the place.
Our spies tell us the Dumbo ride was shut down so that Britney and her little ones could have the ride all to themselves. Notice how the people are waiting patiently for their turn.
We're told Britney -- who was there with both kids, plus boyfriend Jason Trawick -- traveled throughout the park with lots of security around them.
Britney's a great mom after all.