Lindsay Lohan -- Reunited with Fam
Lindsay Lohan
Reunited with Fam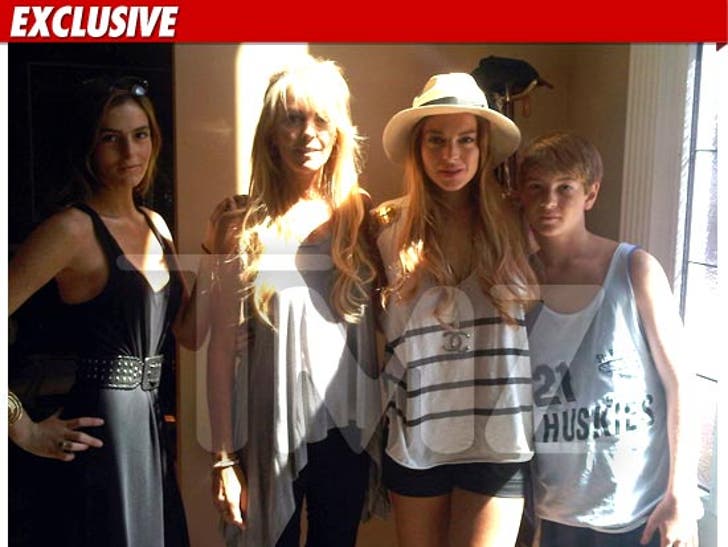 Lindsay Lohan is back in New York -- and for the first time since she got sprung from jail/rehab ... she spent time with her family.
Lindsay hasn't seen her sister Ali, mother Dina or brother Cody since she's been a free woman. We're told Lindsay is in town for Dina's birthday, which is next Wednesday.
She posed for this pic -- which we got -- on Friday after she arrived from Los Angeles.
Missing from the family reunion photo: Lohan, Michael (father).