Brad Pitt -- American Girl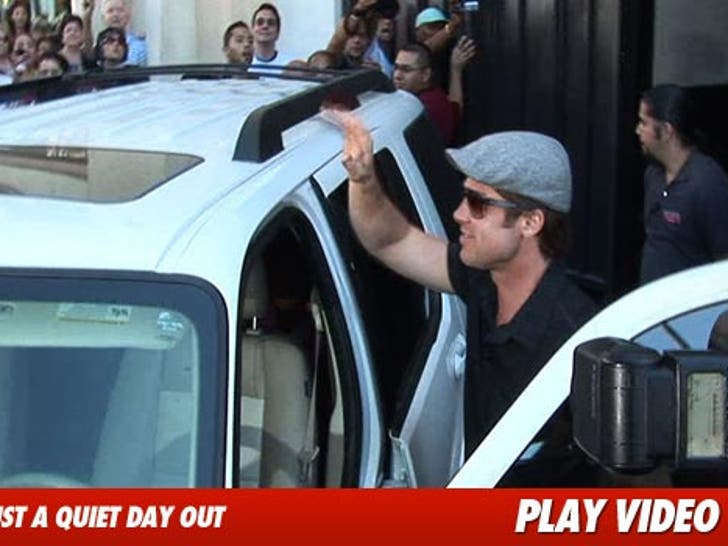 Brad Pitt and his daughter Zahara enjoyed a quiet afternoon at a friend's birthday party ... that just happened to take place at an über-crowded outdoor mall in Los Angeles.
The party was for rocker Chris Cornell's daughter and was held at the popular American Girl store located in the Grove shopping center.
Next time they should try a less public place ... like Times Square.