Judah Friedlander -- The FDNY Bloody Body Scare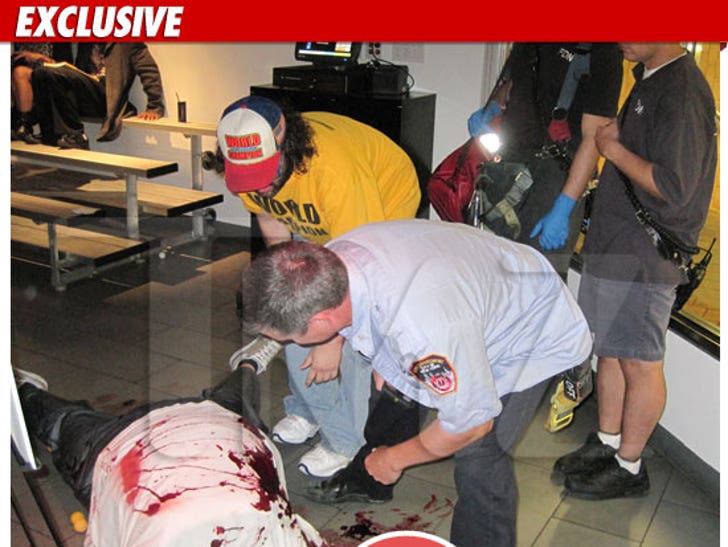 TMZ has obtained a photo of "30 Rock" star Judah Friedlander hovering over a bloody body in NY last night after FDNY rushed to the scene -- but don't freak out ... it was all a false alarm.


Obviously, the dead guy isn't really dead -- he was just a human prop in a publicity stunt for Judah's book -- but a passerby saw the bloody mess inside SPiN in Manhattan ... and called 911.
The paramedics -- who are real BTW -- rushed to the scene, but as soon as they figured out it was all a joke, they laughed ... and then split.
When reached for comment, Judah told us, "I'm surprised someone dialed 911. When I saw Sylvester Stallone kill someone in 'The Expendables,' I didn't dial 911."
And here's a fun fact -- "The World Champion" Judah Friedlander also tells us, "Turns out one of the FDNY guys - was one of the FDNY guys that hugged me in the Dave Matthews Band video 'Everyday' 9 years ago."