Courteney Cox Offered $1 Mil to Promote Cougar Hunt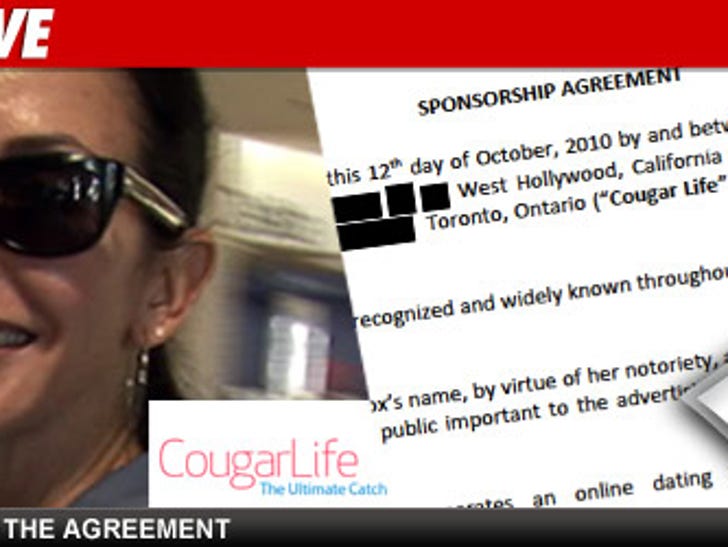 She's barely a single woman ... but Courteney Cox is already getting a $1 million offer to become the new face of a dating website ... one that specializes in hooking cougars up with fresh meat.
TMZ has learned ... just one day after it was announced that Courteney separated from David Arquette, CougarLife.com -- a website that specializes in matching older women with younger men -- mailed her a $1 million contract to become their official spokes-cougar.
We're told CL believes Courteney's personal "circumstances" -- coupled with the fact that she stars in "Cougar Town" -- make her the perfect candidate.
As far as the contract goes -- Cox would be required to voice 12 radio ads, appear in 4 TV ads, and make at least 30 public appearances for the CL brand ... all within the span of one year.
But there's a catch -- CL would reserve the right to fire Cox if she gets arrested or "conducts herself in a manner that brings herself into disrepute."
So far no word on whether CC plans to sign.