David Arquette: We Haven't Had Sex in Months
David Arquette:
We Haven't Had Sex
in Months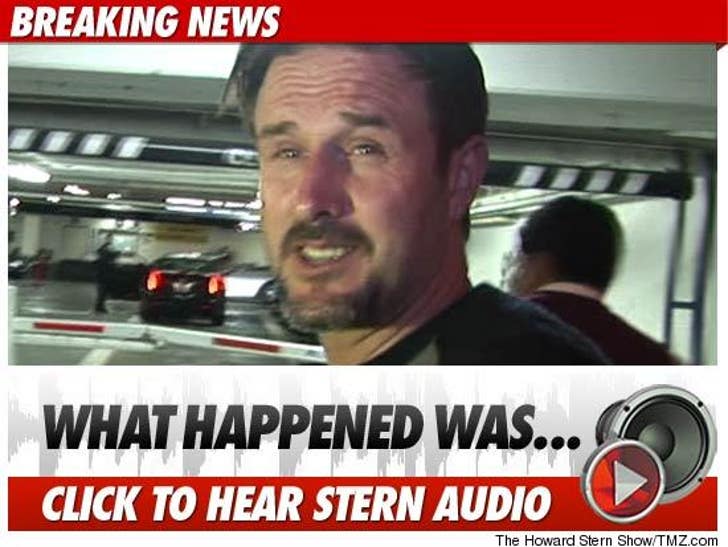 David Arquette just called in to the Howard Stern Show -- explaining EVERYTHING about why he and Courteney Cox agreed to take a "trial separation" ... noting that they haven't had sex in 4 months.
Arquette explained that he and Courteney stopped having sex around one month before they started shooting "Scream 4" in Michigan ... and drifted from there.
He also claims Courteney was the one who insisted they try separating right after their 11th wedding anniversary back in June ... after she told David that she was "tired of being your mother."
David claims he still loves Courteney -- and calls her one of the most amazing people on the planet.
David is also adamant that he never cheated on Courteney before the split -- but admits he has had sex with rebound chick Jasmine Waltz ... his "one conquest."
Arquette also said he is hopeful he and Courteney can patch things up and get back together.