Little Sam on 'Diff'rent Strokes': 'Memba Him?!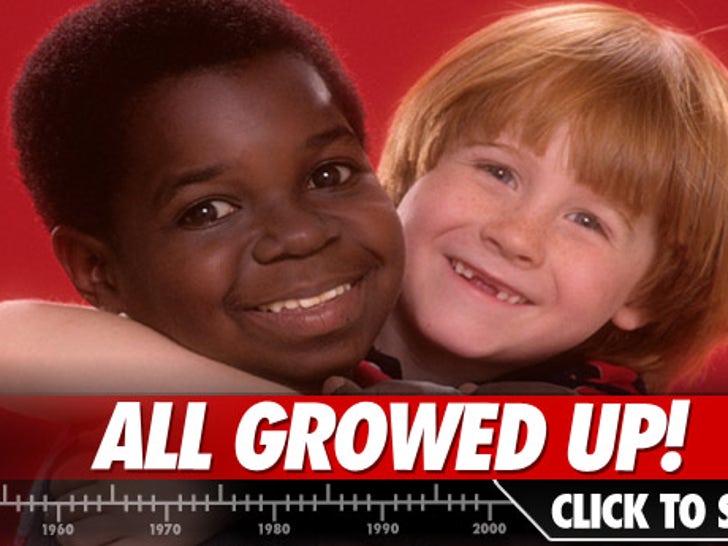 Danny Cooksey is best known for playing the adorable red-head Sam McKinney in the family friendly TV show "Diff'rent Strokes." Guess what he looks like now!
Justin Bieber's Never-Before-Seen Pics!
He's only 16, but Justin Bieber is already releasing a tell-all about his life -- and we've got a sneak peek at some of the never-before-seen photos inside!
The book, "Justin Bieber: First Step 2 Forever: My Story," chronicles Justin's transition from boy-next-door to heartthrob to millions -- and we're told it is packed with behind-the-scenes tour photos and candid shots from his everyday life.
Check out the preview pics we got our hands on -- and see the rest in the new book, which is out today.
Gisele & Baby Hit the Beach
Gisele Bundchen and adorable son Benjamin Brady hit the surf in Miami for some fun in the sun -- where they both showed off their beach bods!
The 30-year-old supermodel, who gave birth last December, looked absolutely amazing yesterday as she played in the water and on the sand with her son with Tom Brady.
Check out the pics of their day at the beach!
Arquette's Rebound Chick -- Very Celeb Friendly
After David Arquette began his "trial separation" from Courteney Cox a few months ago -- dude got reeeally close with a pretty hot new girl ... a girl who has plenty of experience with celebrity men.
The new chick is a former Hollywood cocktail waitress named Jasmine Waltz -- the same chick who decked Lindsay Lohan inside Voyeur back in July.
Over the past year and a half, 28-year-old Waltz has been connected with at least five other celebs -- including Ryan Seacrest, Chris Pine and Jesse McCartney.
David Beckham -- Having a Ball
David Beckham horsed around with his son Cruz after lil Becks' soccer game in Santa Monica yesterday.
What's the Big Frigin' Difference?!
Step right up and take the TMZ optical exam -- simply spot the subtle differences in the following photos and feel like a real winner!
**HINT -- There are THREE differences in the above photo!**
Can you guess which Hollywood hottie got a nasty celebrity scramblin'?!