Glee GQ Photos Draw Fire -- 'Borders on Pedophilia'
Glee Photo Shoot Draws Fire
'Borders on Pedophilia'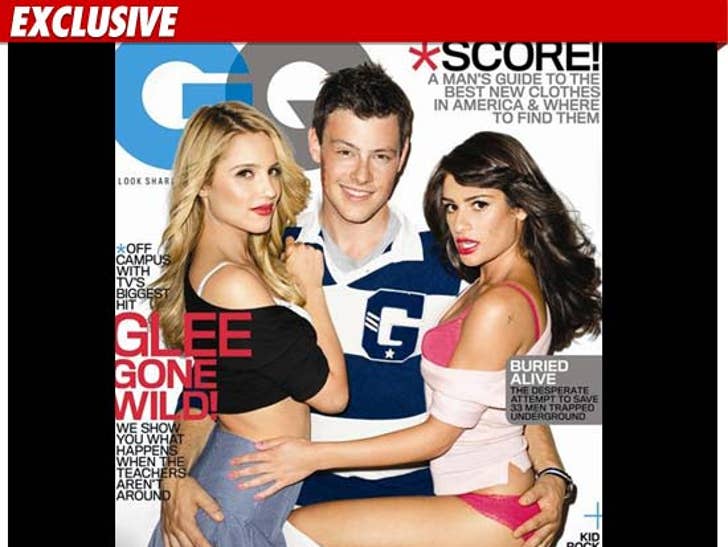 The producers of "Glee" are taking some serious heat over a sexually charged photo shoot involving three cast members -- with one powerful parents group saying the pictorial "borders on pedophilia."
The Parents Television Council has released a statement thrashing producers for allowing Dianna Agron, Cory Monteith and Lea Michele to participate in a "hyper-sexualized" photo shoot for the November issue of GQ -- despite the fact that both actresses are 24 years old and Corey is 28.
The PTC declares, "It is disturbing that GQ, which is explicitly written for adult men, is sexualizing the actresses who play high school-aged characters on 'Glee' in this way. It borders on pedophilia."
The statement continues, "By authorizing this kind of near-pornographic display, the creators of the program have established their intentions on the show's direction. And it isn't good for families."