Katy Perry Okay with Rihanna's Wedding No-Show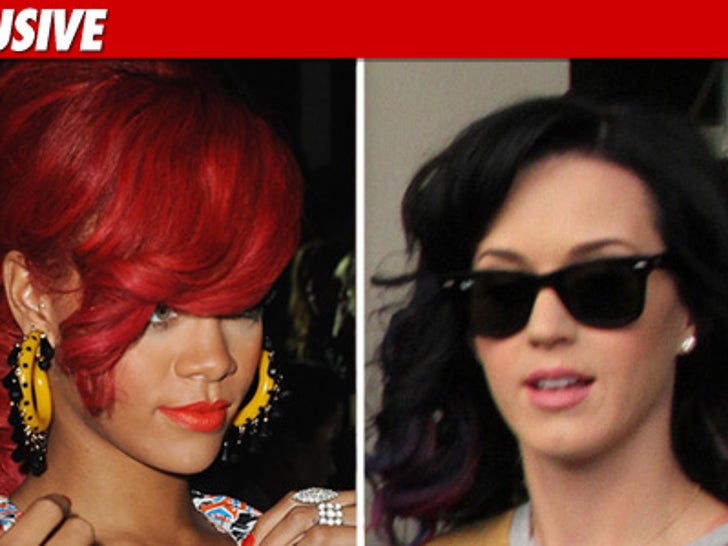 Rihanna and Katy Perry are BFFs -- and both mega pop stars -- so of course Katy understood when her close pal had to work, rather than fly to India for Katy's wedding to Russell Brand ... this according to sources close to the wedding.
Perry and Brand tied the knot earlier today in a traditional Hindu wedding. But while reports say the wedding was just family friends, sources tell us Katy's good friend Rihanna wasn't in attendance.
Rihanna was a part of Katy's Las Vegas bachelorette party -- but, according to our source, Rihanna told Katy she couldn't make it because she had to hit the studio.
We're told Katy booked a special room for Rihanna -- but she totally understood why RiRi couldn't hop a plane to India.