Oprah to Homeless Man -- YOU Get a $100 Bucks!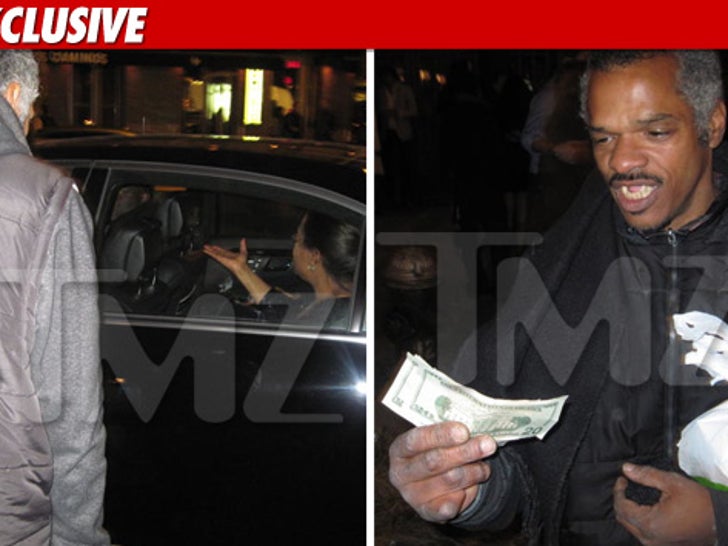 Oprah Winfrey's generosity isn't restricted to the studio -- TMZ has learned the talk show queen just forked over some big bucks to a homeless man on the mean streets of New York.
Oprah was leaving the SoHo House in the Meatpacking District this weekend -- when she spotted a panhandler ... stopped her car ... and handed the guy five $20 bills.