Nicole Richie Gets Restraining Order for Harlow
Nicole Richie
Gets Restraining Order
For Harlow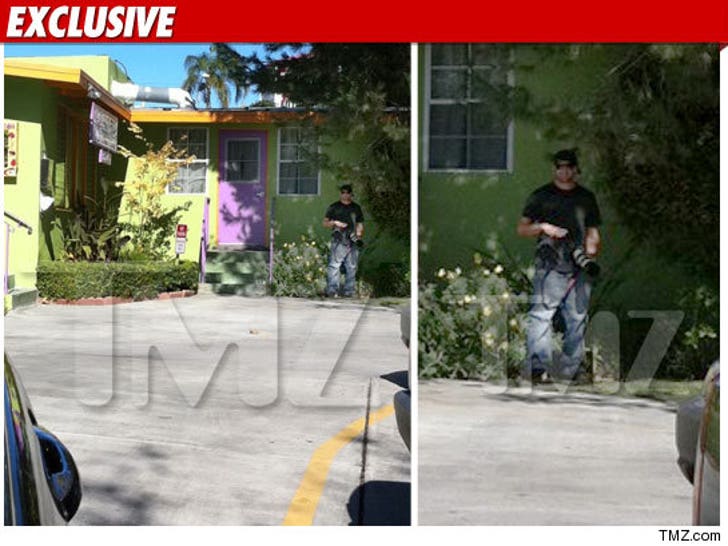 Nicole Richie just got a restraining order against a photographer who she claims has been stalking her child at her preschool ... TMZ has learned.
This photo -- taken by Nicole -- was attached to legal papers filed in support of the restraining order, showing Fabricio Luis Mariotto lurking at Harlow's preschool.
Nicole says in her petition for the restraining order, "[Mariotto] drives erratically around my children and others, yells, screams and attempts to scare us so that he can photograph our reaction. He trespasses on preschool property to photograph the children."
Nicole adds, "He has often left his car in the middle of a busy street just to chase me for a photograph."
Nicole, who did not show up in court but was represented by Tamar Arminak from Mark Geragos' law firm, adds, "His predatory behavior caused and continues to cause severe emotional distress as I fear for the safety of my children."
The temporary restraining order requires Mariotto to stay 100 yards away from Nicole, Harlow, Sparrow and Joel Madden, as well as the preschool.