Young 'Forrest Gump': 'Memba Him?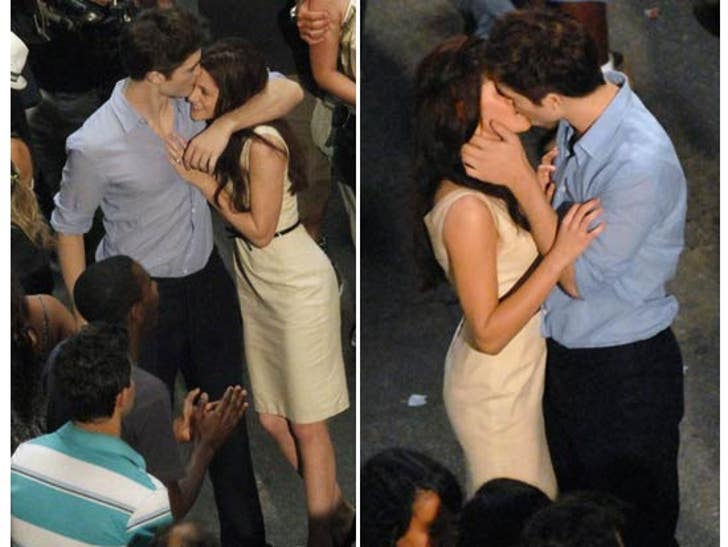 "Deathly Hallows" Red Carpet!
The Muggle counter-parts of Harry Potter, Hermione Granger and Ron Weasley hit the red carpet in London yesterday -- where Emma Watson looked seriously chic.
With her pixie-cut intact and wearing a short, black lace and feather dress, Emma was lovely in Leicester Square for the premiere of "Harry Potter and the Deathly Hallows: Part 1," which opens November 19.
Daniel Radcliffe, Rupert Grint, Helena Bonham Carter, Bonnie Wright, Tom Felton and more were all on hand for the huge event -- check out the gallery above!
FYI: According to CNN, the red flower pins the cast is wearing are poppies and are worn as a tribute to fallen and inured soldiers.
Aaron Eckhart Has Got the Runs
"Dark Knight" star Aaron Eckhart showed off his ripped abs while on a run through Santa Monica on Thursday.
He may play a villain, but the 42-year-old has the body of a superhero.
'Breaking Dawn's' Smooching Sneak Peek!
While filming a scene for "The Twilight Saga: Breaking Dawn" Robert Pattinson and Kristen Stewart shared a dreamy on-camera kiss!
Match made in Forks, Washington.
What's the Big Frigin' Difference?!
Take an extra close super-special look at the following photos and see if you can spot the subtle differences!
**HINT -- There are THREE differences in the above picture!**
Gorgeous Grills -- Shiny Celeb Smiles!
With Lil Wayne fresh outta the clink and his mouth due for a metallic makeover -- we thought these famous faces would also look good with some blinged out grills!
Ink'd Up Stars -- Zoom View!
Take an up close and personal look at your favorite celebrity tattoos -- but beware ... some tats are not meant to be seen in hi-def!
Can you guess whose famous face got one heck of a celebrity scramblin'?