Sebastian Bach Arrest -- Caught on Tape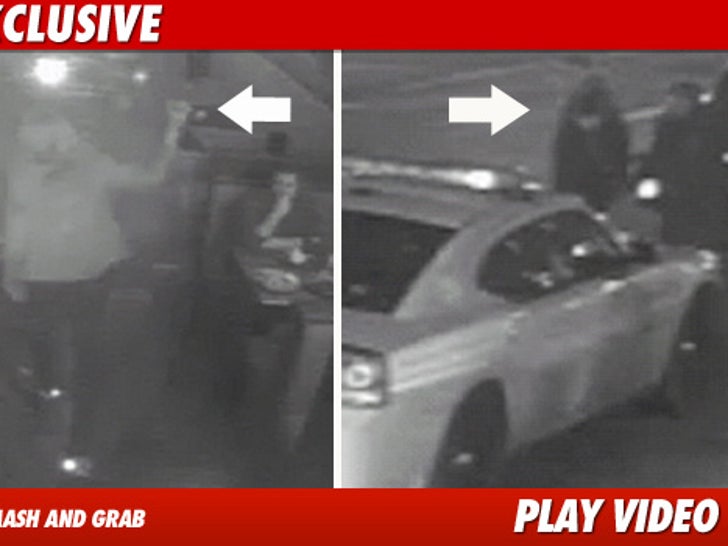 TMZ has obtained the surveillance footage showing Skid Row singer Sebastian Bach getting violent ... restrained ... and ultimately arrested in a bar in Canada early Monday morning.
The footage shows Bach clearly smashing his wine glass on the ground as he walks towards the entrance of Riley's Olde Towne Pub in Ontario ... right after he was asked to leave for being a pain in the ass.
Moments after Bach went all smashy smashy, the bar owner can be seen rushing after the singer from behind in an attempt to restrain him.
Chaos ensues ... and Bach can be seen flailing around as bar staff tries to detain him until cops arrive. The bar owner told cops Bach actually BIT him on the left hand during the struggle.
He was eventually arrested for assault, possession of weed and mischief.