Oksana to Mel: Don't Yell Like Timothy Dalton!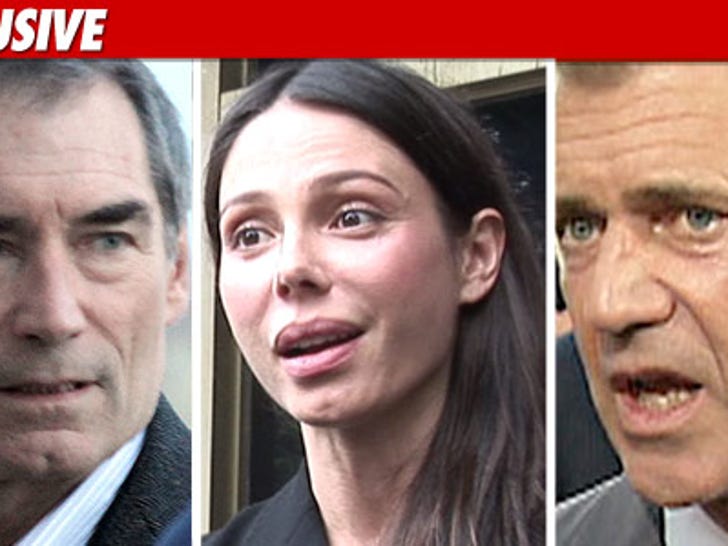 Mel Gibson isn't the only one Oksana Grigorieva accused of flying off the handle. TMZ has obtained one of Oksana's emails which accuses her first baby daddy, Timothy Dalton, of raging.
The email obtained by TMZ -- sent from Oksana to Mel on January 8, 2010, just two days after their blow-out fight -- was admitted into evidence in the custody case.
Oksana writes, "Lucy has been crying a lot. She is jerking at every little sound. She stopped smiling. I hope there is no damage from ur violence the other night. I'm very warried (sic) for her and Sacha. He is acting out and yelling at me. Since his father always yells and u yelled and hit me."
Sacha is the 13-year-old boy fathered by Dalton.
TMZ previously reported ... Oksana had previously complained to Mel and her attorneys that she was the victim of Dalton's rages. At the time Oksana told TMZ, "Tim is a wonderful father."
In the email Oksana ends by apparently referring to their January 6 fight: "Immagine (sic) what would happen if he tells his dad. I could loose (sic) the custody and u will loose (sic) ur carrier (sic), and never work again."