Oksana Accused Another Actor Of Abuse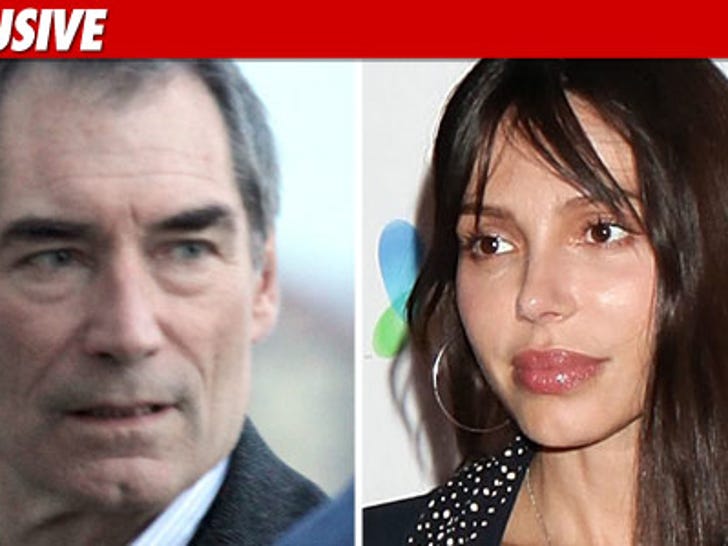 Oksana Grigorieva accused actor Timothy Dalton of the some of the same abusive conduct she is now alleging against Mel Gibson ... multiple sources tell TMZ.
Our sources -- who were privy to the allegations when Oksana made them -- say Oksana complained to Mel and later to her lawyers that she was the victim of Dalton's "rages." We're also told she complained to Mel and her lawyers that Dalton had allegedly abused her physically.
Law enforcement sources tell TMZ ... the L.A. County Sheriff's Department is in possession of at least one email from Oksana to Mel in which she claims Dalton physically abused her.
As far as we can tell, Oksana never went to law enforcement to complain about Dalton and absolutely no action was ever taken against the actor. There has never been any evidence presented of abuse on Dalton's part.
We're told ... L.A. County Sheriff's Department investigators in the Mel Gibson matter were made aware of Oksana's claims regarding Dalton ... partly because it could show an M.O. on Oksana's part.
We called Dalton for comment and Dalton called Daniel Horowitz, Oksana's lawyer. Horowitz says, "Dalton said that he spoke with Oksana and they both agreed that anyone claiming there was abusiveness in the relationship is a liar and it is a complete fabrication." Horowitz says Dalton told him, "Oksana and I are still friends to this day."
As for Oksana telling Mel and lawyers that Dalton was abusive, Horowitz says, "That is a complete lie. I challenge anyone making this claim to show their face." And Horowitz says, "This is an attack on Oksana and Tim's son, because this is going to hurt him by false allegations that his father is a loser the way Mel Gibson is a loser. Tim Dalton is not Mel Gibson. He's a fine human being."
Oksana tells TMZ, "Tim is a wonderful father. We have a great relationship. Any implication that he ever struck me is untrue. He is a very private person and I would like people to respect his privacy and to recognize the sanctity of the love of my son for his father. This is just another vicious attack on my family."