Little Girl in the Pepsi Commercials: 'Memba Her?!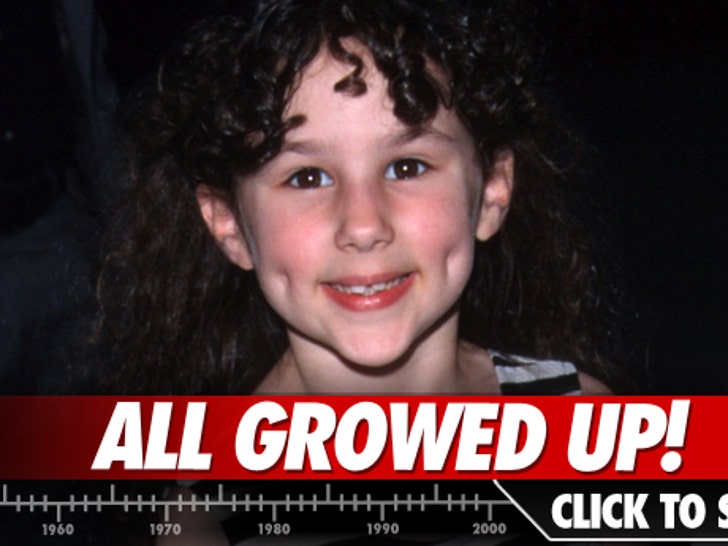 Hallie Kate Eisenberg is most famous for starring in Pepsi commercials in the late '90s but was also in films like "Paulie" and "Bicentennial Man." Guess what she looks like now!


Cameron & A-Rod Hose Each Other Off
Reunited lovebirds Cameron Diaz and Alex Rodriguez spent the holiday weekend cooling off their smokin' hot bods in Mexico.
What's the Big Frigin' Difference?!
Don't let these pictures fool you -- there are some serious differences just waiting to be spotted!
** HINT -- There are THREE differences in the above photo! **
Can you guess whose flawless face got a major mix up?
Leslie Nielsen's Kevin Bacon Connection
Leslie Nielsen -- who died yesterday -- is forever entangled in Hollywood -- so much so ... there's even a Kevin Bacon connection!
So how did the careers of Leslie and Kevin intersect?
Check out the photo gallery to find out.
David Arquette -- Lookin' GaGa-Gorgeous
Like a male version of Lady Gaga, David Arquette has been making some serious fashion statements lately.
Arquette has been gallivanting around town in some crazy outfits while he's been working with Beacher's Madhouse in LA.
Jennifer Aniston in a Bikini
Jennifer Aniston once again (not that we're complaining) donned a bikini to lay out in while she hung out with a few friends in Los Cabos, Mexico.