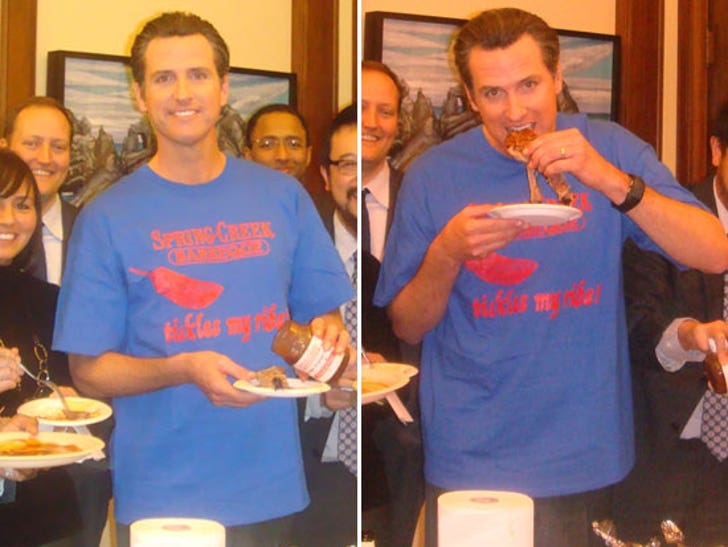 After winning a World Series bet, San Francisco Mayor Gavin Newsom enjoyed a mouthful of Texas barbecue ... compliments of Arlington, TX Mayor Robert Cluck.
As TMZ first reported, Newsom and Cluck both agreed to ship the winning mayor a bunch of local delicious treats. Since the Giants beat the Rangers, Cluck sent over a spread from Spring Creek BBQ ... which Newsom's office thoroughly enjoyed a few days ago.
On top of the finger-lickin' food, we're told Cluck will travel to San Fran on Dec 15th to fulfill the rest of the bet -- doing community service in a Giants jersey.