SeaWorld -- We DON'T Use Cow Vaginas!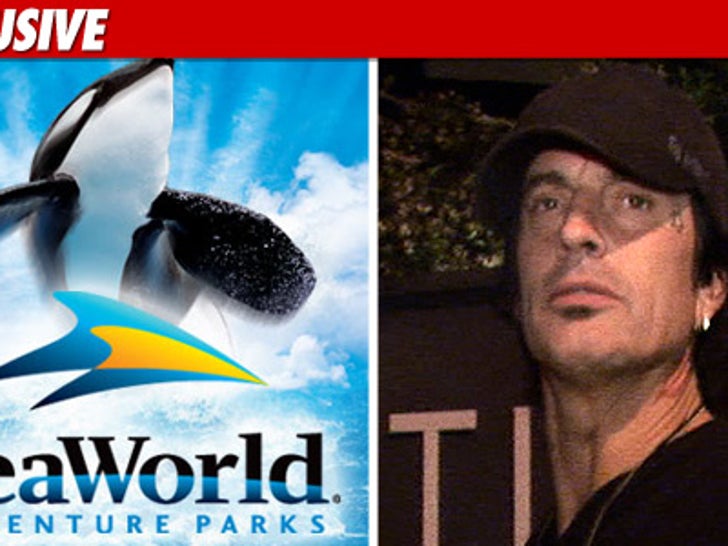 SeaWorld is finally lashing back at Tommy Lee -- claiming the rocker's allegation that the park uses cow vaginas to "masturbate" their killer whales for sperm collection is "beyond ludicrous."
A rep for SeaWorld tells us, "If Mr. Lee's information on Tilikum and SeaWorld's artificial insemination program for killer whales comes from PETA we're not surprised that it's wrong. PETA is as careless with facts as they are extreme in their views."
As we first reported, Lee had fired off a letter to SeaWorld demanding they release Tilikum the orca back into the wild. In his letter, Lee also stated that he learned the "sick and twisted" info about the cow vaginas from SeaWorld's own director of safety.
But the SeaWorld rep notes, "The process of collecting semen for [artificial insemination] doesn't differ in any meaningful way from the techniques employed in managing livestock or other species for zoological display."
"Contrary to the charges made by PETA and repeated in Lee's letter, our trainers do not now nor have they ever entered the water with Tilikum for this purpose. The safety of SeaWorld staff and the welfare of our animals are our highest priorities."
The rep adds, "Whatever his views on SeaWorld, Mr. Lee would be wise to spend more time checking his facts.