Pam Anderson's Alleged Tax Bill -- Add Another $180K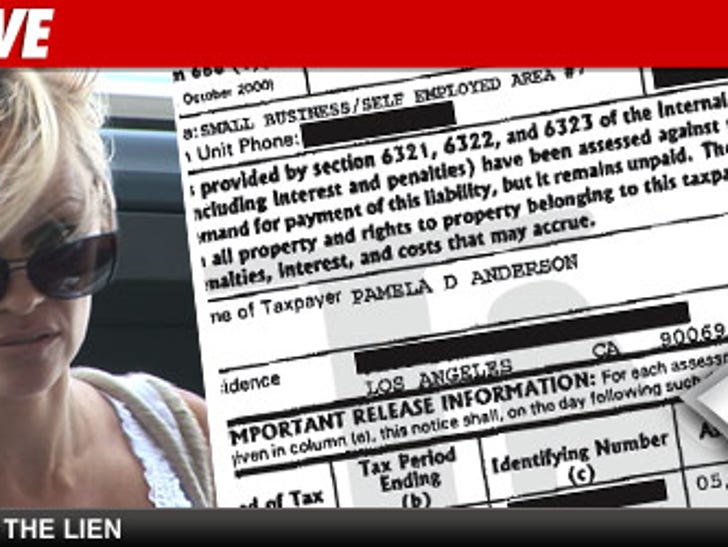 She claimed she wasn't broke -- but that was before California officials filed ANOTHER federal tax lien against Pamela Anderson ... this time in the amount of $180,000.
The new lien -- filed last month -- is the latest in the former "Baywatch" star's alleged tax troubles ... in fact, just last year, the State of California filed a separate tax lien against her for $493,144.
Anderson responded to the 2009 lien last December saying she wasn't broke ... just disorganized -- claiming, "Mistakes may have been made in calculating taxes owed and we are now in the process of ensuring that any taxes owed are paid."
UPDATE: Good news ... Pam's rep says the lien "has been paid."