Snooki's Face -- Dominating in TMZZY's Mug Shot Race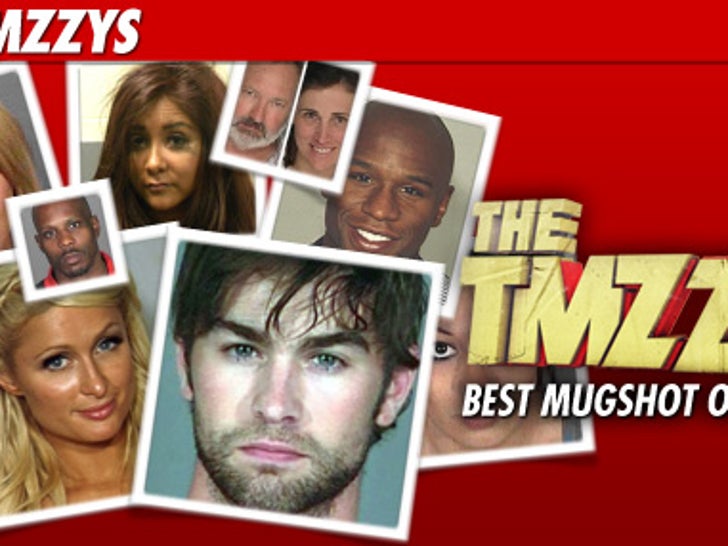 Snooki's mascara-smudged, teary-eyed, half-drunken mug shot has emerged as the early favorite to win the TMZZY for Best Mug Shot of 2010 ... but Paris Hilton isn't going down without a fight.
The Snookstress has locked down 13% of the vote ... while Paris trails with only 10% ... followed by Charlie Sheen, Gary Coleman and Chace Crawford -- all of whom are WAY ahead of the dark horse Richard Heene (Balloon Dad).
Voting is open until December 31 and the winners will be announced on TMZ TV the week of January 3. Hurry up and cast your vote!!!