Miley Bong Song Video -- Shot in 'Salvia' Room!!!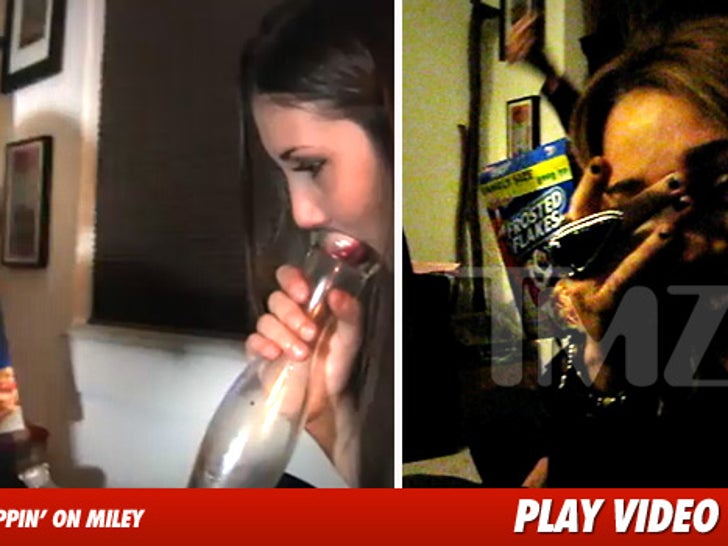 Miley Cyrus' party pals returned to the EXACT SAME ROOM where the singer took her infamous salvia bong rip -- and all to PARODY the smoke session with a Miley-inspired music video.
In fact, the party pals even scrounged up their very own Miley look-alike -- who kicks off the video by hitting a bong ... while a dude carrying a box of Frosted Flakes hangs out in the background.
The chick who sings the song claims she was inspired to write it because she was actually present when Miley hit the salvia.
At one point in the song, the Miley-alike sings, "Doesn't this look like the room where you got yourself into trouble?"
The answer is yes ... unless we're all just hallucinating.