Paris Hilton's Ex: Take Back Sex Tape Story, Or Else!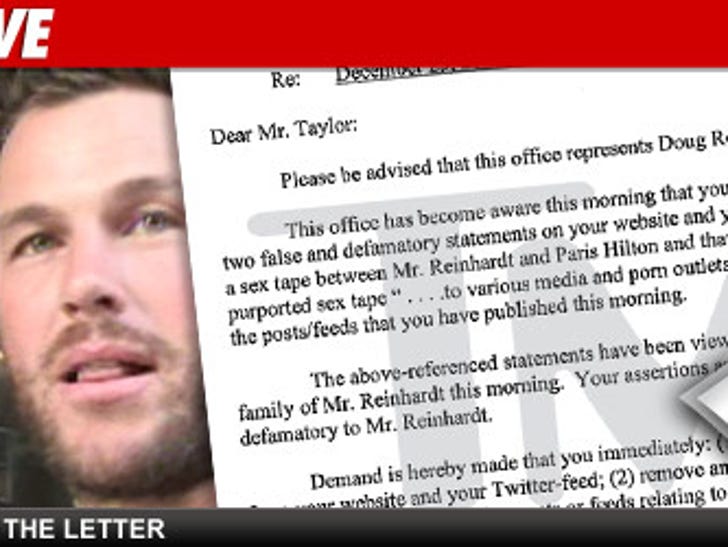 Paris Hilton's ex-boyfriend, Doug Reinhardt, just fired off a cease and desist letter to the website that claimed Doug is shopping a sex tape .... saying either take the story down or he'll sue.
In the letter to ZackTaylor.ca, Doug's lawyer says the story -- that Doug is shopping a sex tape featuring Paris and him to various media and porn outlets -- is "false in every respect and ... defamatory to Mr. Reinhardt."
The lawyer is demanding the website remove any reference to Reinhardt and not publish any other stories making the assertions.
Doug's lawyer says he'll take legal action if the demands aren't met by noon today.