Guess Who This Gorgeous Girl Turned Into!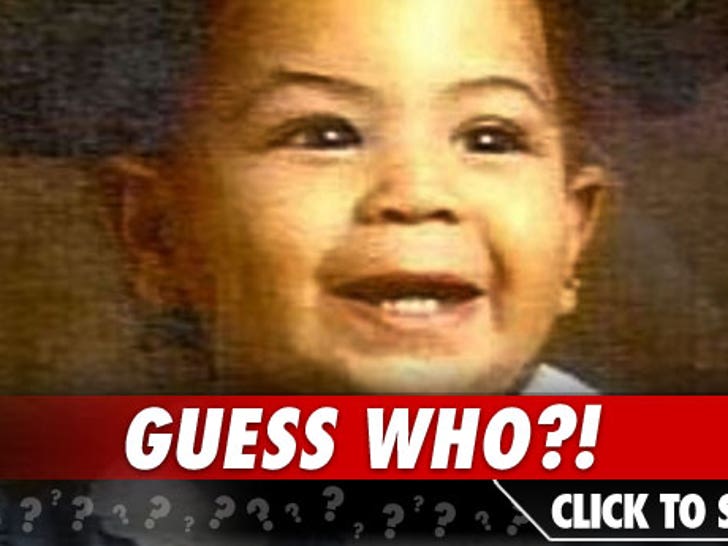 Before becoming Hollywood's sexy solo singer -- she was just another girl growing up in Houston, Texas. Can you guess who she is?
Hot Bikini Bodies! The Best of 2010!
Hollywood's starlets look just as sexy at the beach or lounging around a pool, as they do shrouded in a glam red carpet gown!
Whether it's Gisele Bundchen hanging out with her toddler son in Miami Beach, Cameron Diaz wearing a sexy bikini while on a romantic weekend getaway with A-Rod, or Britney Spears dipping her toes in the ocean with her Hollywood agent beau, TooFab's captured the sexiest bikini-wearing babes at their best!
And yes, hottie beach body perennial Jennifer Aniston made the cut!
Check out all the gorgeous gals!
Try and guess whose sexy face got a nasty makeover -- compliments of our awesome photoshop skills!
Stephanie Seymour Goes Two Pieces
While vacationing in St. Barths, France with her son -- buxom 42-year-old model Stephanie Seymour flaunted one hell of a mom body in her teeny two piece bikini.
Check out the gallery to Seymour of her.
Hugh Jackman: A Hit at Cricket!
Hunky Hugh Jackman showed off his athletic prowess in his native Australia Sunday during a cricket match in Melbourne between Australia and England.
Jackman's participation in the first day of the "Fourth Test" match wasn't without incident though: The "Wolvervine" actor was hit below the belt by a ball thrown by cricket champ Shane Warne (who's been romantically linked to Elizabeth Hurley). No need to worry, though: Jackman's fine!
TMZ's Holiday Sweater Contest -- Happy Holidaze!
The festive photos poured into the TMZ newsroom for our Holiday Sweater Contest -- and the results will make you feel all warm and fuzzy!
Be sure to check back on Monday so you can vote for the big winner -- who will score the $250 prize and some great gifts from TMZ!
Bristol Palin -- Why USC Wasn't an Option ...
Bristol Palin's $172,000 went a hell of a lot further in AZ than it would have in L.A. -- where for the same price, she would have been lucky to find a home with four walls!
We compiled a bunch of L.A. area cribs that fell in the same price range as Bristol's 5 bedroom, 3,900 square foot beauty in Maricopa ... and it's obvious, the real estate gap is wider than the Grand Canyon.