Victim's Mom Sues in Deadly Desert Race Disaster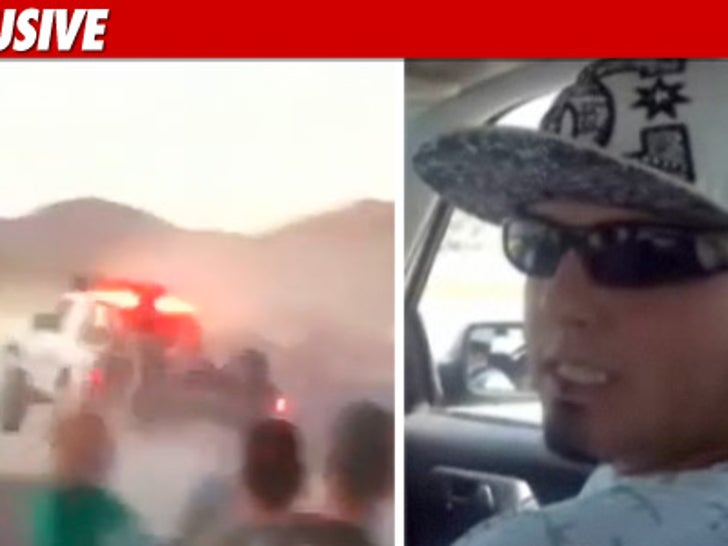 The mother of a man killed when an off-road driver plowed into a crowd of spectators at the California 200 desert race is suing the man behind the wheel -- claiming the tragedy could have been avoided with proper safety measures.
In a lawsuit filed today in L.A. County Superior Court, Doris Levinson claims her son Andrew Therrien was watching the race with his 3-year-old daughter back in August when driver Brett Sloppy lost control of his 5,000 pound truck and barreled towards the crowd.
Levinson claims ... as the truck approached Andrew and his daughter, Andrew managed to shove the little girl out of harms way -- but he wasn't so lucky ... and died from the injuries he sustained from impact. Seven other people also died in the crash.

Levinson claims Sloppy and the company behind the race -- MDR Productions -- were negligent, careless and reckless ... because they failed to take proper safety precautions.
Levinson claims Andrew's daughter sustained "severe emotional distress and mental suffering" due to the incident.
Levinson is suing on behalf of her granddaughter and her son's estate -- she's asking for unspecified damages.