'Top Chef' Finalist in Long Island Beach Bust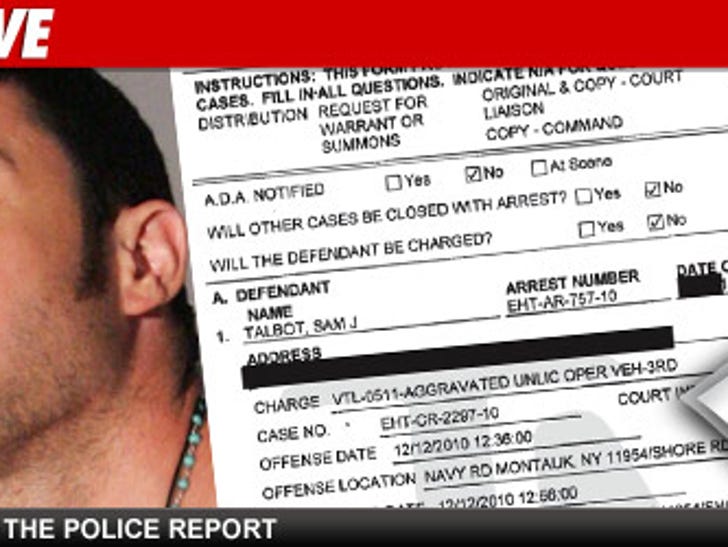 "Top Chef" finalist Sam Talbot got a big, fat helping of justice in New York earlier this month -- when dude drove his truck onto some sand dunes ... and wound up in police custody.
According to a police report, obtained by TMZ, cops responded to a complaint that Talbot was driving his Chevy truck all over a Long Island beach -- but when they got up in Sam's grill ... they realized he was a WANTED MAN!
According to the report, Talbot's license had been suspended for failing to pay a fine -- and for failing to show up in court. Cops immediately placed the chef under arrest and took him down to the station.
Talbot was eventually released after paying the $100 bail. He's due back in court next week.