Jay-Z -- Money, Cash, Chicken Wings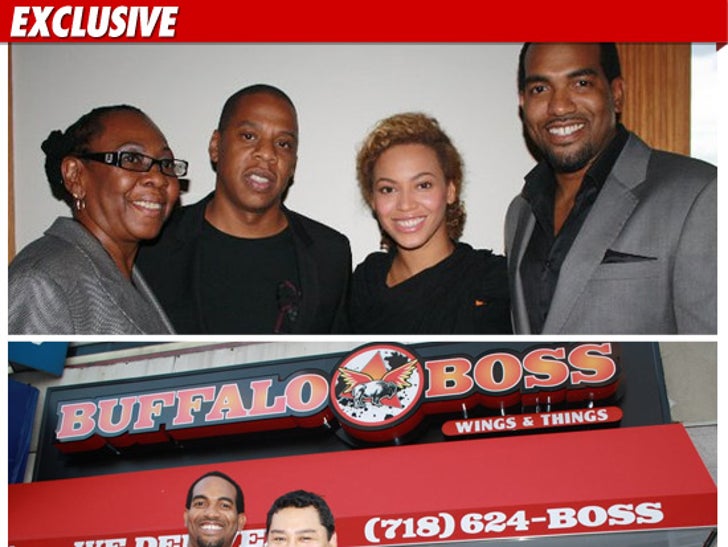 Wanna invest like Jay-Z? Then it's time to put your money where your mouth is ... the chicken wing business!
TMZ has learned Jay-Z -- along with his mother Gloria (above left) and sister Andrea -- secretly invested in a buffalo wing joint in Brooklyn called Buffalo Boss.
It's not just because wings are delicious -- Jay's first cousin Jamar White (above right) is one of the owners.
The joint is already making a positive impact in the community -- recently rewarding outstanding students at a local middle school with FREE FOOD! How awesome is that?!
Forget the mic ... pass the blue cheese!