Suze Orman -- Octomom Only Had $300 to Her Name!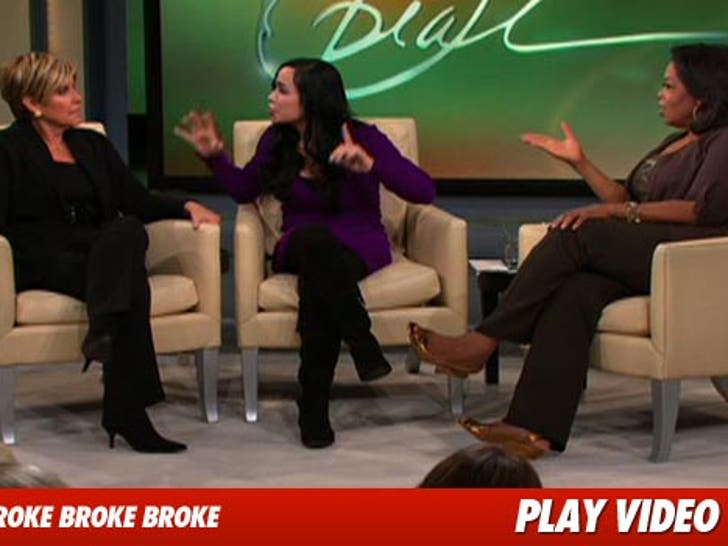 Nadya Suleman went on "Oprah" this morning with her personal financial adviser Suze Orman -- who explained that Octo's financial situation was so bad last year ... she only had $300 to her name.
Suze's been teaching Octo how to save up ... and during the show, she also got Nadya to reluctantly admit that she had a "baby addiction" when she decided to fill herself up with embryos.
Octo also revealed that she made $1,500 during her infamous garage sale a few months back.
As for Octo's financial future -- Nadya told O she's simply looking to get by because she doesn't want to get rich ... insisting, "I love my dilapidated van."