"Laverne & Shirley" Star Cindy Williams: 'Memba Her?!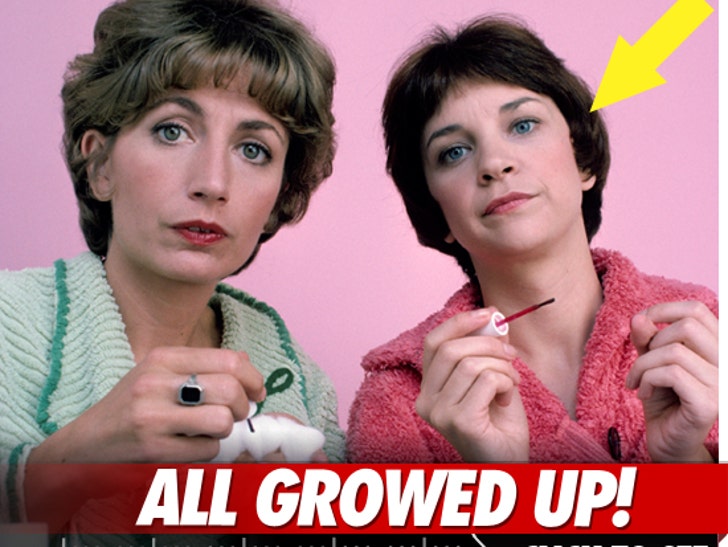 Cindy Williams became famous for playing Shotz Brewery employee Shirley Feeney, in the '70s sitcom "Laverne & Shirley." Guess what she looks like now!
Jen Aniston Flashes Skin, Bashes "The Rachel"
Jen Aniston looks almost unrecognizable in the new issue of Allure Magazine -- where she bashes one of her most famous looks.
Aniston, rocking a new hair 'do and a serious tan, sports a new look in the magazine's February issue -- where she tells the world she hated "The Rachel" haircut on "Friends."
Check out the some behind the scenes photos from the shoot above!
TMZ Staffer Shares His Famous Photos
When you live in Hollywood ... you never know who you're gonna bump into. Check out some of the celebrity photos TMZ's Matt Weiss has collected through the years.
Kim Kardashian's Sexiest TwitPics!
Kim Kardashian set computer screens on fire yesterday after posting a sexy photo of herself in a barely-there bikini on Twitter -- but it's not the first time she's used the site to flaunt her hot bod!
From her revealing Halloween costumes to her many, many bathing suit photo shoots, check out Kim's hottest TwitPics!
What's the Big Frigin' Difference?!
We've hidden some subtle differences in the following photos -- can you spot 'em?
**HINT -- There are THREE differences in the above photograph!**
Can you guess whose pretty famous face was given a messy celebrity scramblin'?
Justin Bieber & Selena Gomez -- Makeout Mansion
Justin Bieber and Selena Gomez's death threat-inducing makeout session in the Caribbean last week took place in a GINORMOUS 9,000 square-foot mansion overlooking the ocean ... and we got pics!!!
The Akasha villa in St. Lucia has more than a lot of Bieber history -- it's also got a giant pool with a swim-up outdoor kitchen, a huge game room, an elevator, 4,000 square feet of additional outdoor living space ... and a full staff including an on-call concierge.
It don't come cheap either -- place rents for $3,000 a night.
Golden Globes 2011 -- Red Carpet Photos
The biggest names in Hollywood were out for this year's Golden Globes Awards -- check out the pics from the red carpet.