Jesse James and Kat Von D -- 'She Said Yes'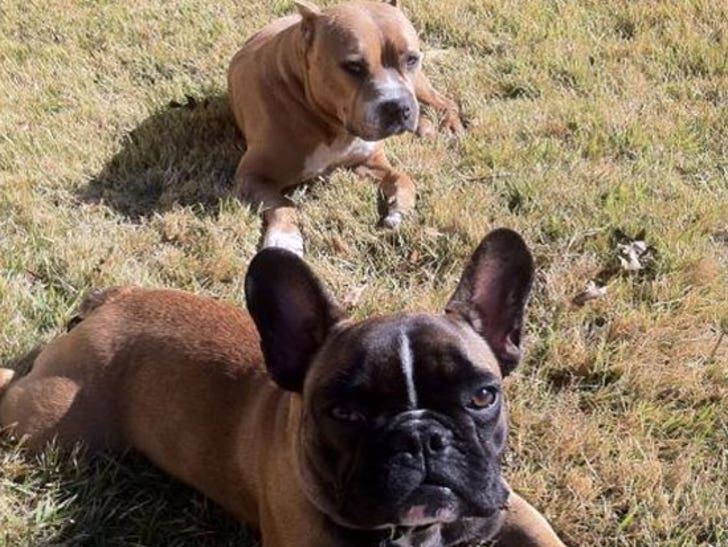 Jesse James is officially engaged to his tattooed girlfriend Kat Von D ... seven months after his divorce from Sandra Bullock became final.
TMZ got in touch with Jesse to ask if he was engaged, and he said, "F**k yeah...I would gladly go through all I have been through again, if in the end I could have Katherine."
James told People.com, "So honored that [Kat] said 'yes.' Growing old with her is going to be a f----n' blast!"
Jesse goes on to say, "I have never met anyone so kind and loving and committed to making the world a better place every day. My love for her is beyond description."
Last night, Kat was flaunting a GIANT ring on her wedding finger during an event at an art gallery in L.A. ... the same ring she's been sporting since September. But when we asked if the jewelery was an engagement ring ... Kat was mum.
BTW -- Jesse's not the only one in puppy love --His dog, Cinnabun has a new boyfriend named "Pierre."
Let's hear it for the happy couples.
"American Idol" Season 10 Premiere -- Top Moments!
The premiere of "American Idol" Season 10 went down last night -- giving us our first glimpse of Jennifer Lopez and Steven Tyler as new judges on the panel!
The two-hour episode was very different from the Simon Cowell days, showing off a personable side of J.Lo and the Aerosmith frontman hitting on every girl who walked in ... even a 16-year-old!
From to the unbelievably awkward Ashley Sullivan to the Michael Jackson dancing, Miley Cyrus singing Yoji "Pop" Asano -- check out the night's most memorable moments!
The auditions continue tonight in New Orleans.
Nicki Minaj -- Tickled Pink
Taking time out from singing on everyone and their mother's record, pop tart Nicki Minaj showed off her cotton candy wig as she left a London hotel on Thursday.
The 26-year-old is giving Lady Gaga a run for her absurd outfit money.
Zsa Zsa's Mansion on Sale ... For $28 Million!
Zee Prince tells us the MASSIVE estate was originally built by Howard Hughes in the '50s and Elvis lived in the pad for roughly 4 years while he was filming movies in L.A.
According to Prince, the home is roughly 8,000 square feet .... with 26 total rooms.
So why are Zsa Zsa and Prince moving?? PFVA says the couple decided that maintaining the property has become, "too much of a headache" because of their age and ongoing health problems ... and figured it's finally time to move on.
Plus, Prince tells us, he's "sick and f**king tired of paying $30,000 a month ... because we only use two rooms in the house."
We're told the plan is to put the mansion on the market for $25-$28 million and move into a $1.5 million dollar condo in Westwood ... something "Zsa Zsa always wanted."
Check out the pics -- it's pretty freakin' awesome!
David Spade's Newest Role Is a Drag
Looking like Snooki's long lost blonde cousin, David Spade glammed it up in wig and tacky blue dress while on the set of his new film "Jack & Jill" in L.A. on Wednesday.
What's the Big Frigin' Difference?!
We've hidden some subtle differences in the following photos -- can you spot 'em?
**HINT -- There are THREE differences in the above photograph!**
Kim Kardashian's Sexiest TwitPics!
Kim Kardashian set computer screens on fire yesterday after posting a sexy photo of herself in a barely-there bikini on Twitter -- but it's not the first time she's used the site to flaunt her hot bod!
From her revealing Halloween costumes to her many, many bathing suit photo shoots, check out Kim's hottest TwitPics!
Can you guess whose pretty famous face was given a messy celebrity scramblin'?