Bombshell McGee: Jesse Won't Make It Down the Aisle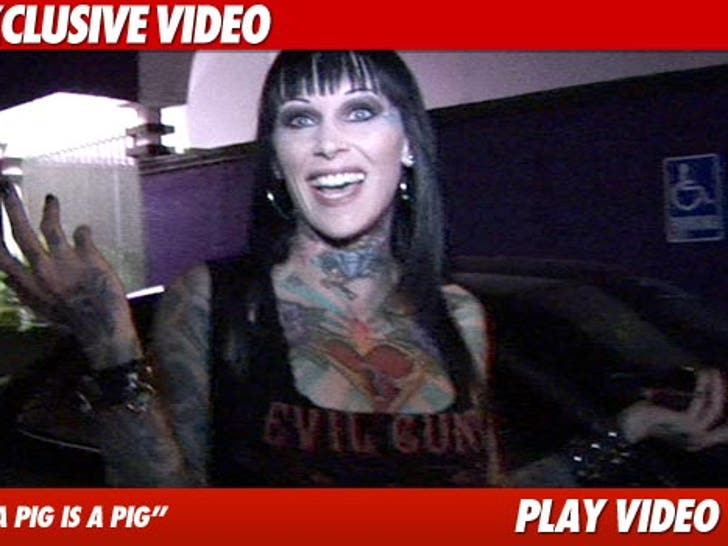 Michelle "Bombshell" McGee is an expert on marriage (or ruining them, anyway) and she doesn't think her former lover Jesse James and his bride-to-be Kat Von D are going to last.
We caught with Bombshell last night outside of Pure Platinum in San Diego where she told us she doesn't talk to Jesse anymore, but she did hear about his engagement. She told us, "I would be surprised if they made it to the altar. But hey, I thrown divorce parties too, right?"