Blair on 'The Facts of Life': 'Memba Her?!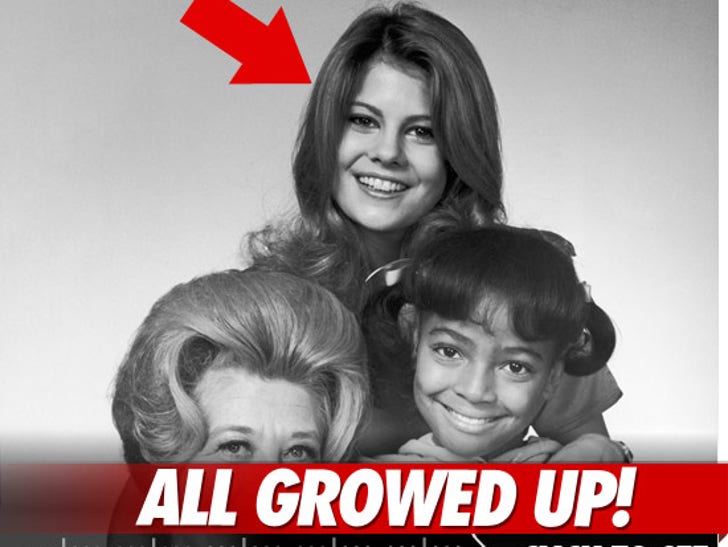 Orlando Bloom -- Oh, Daddy!
Orlando Bloom took his newborn son Flynn out for a walk at Will Rogers State Park in the Pacific Palisades over the weekend.
If his personal life is anything like his movie career, you can expect a few sequels to Flynn in the coming years.
Sometimes being a superstar can be a real drag -- see which stars have crossed over to the other side.
Oscar Noms -- Who Should Win? Vote Now!
The Oscar nominations were announced this morning -- and now we want to know who you'll be rooting for come February 27th!
With nominees like Natalie Portman, James Franco, Christian Bale, newcomers Jennifer Lawrence and Hailee Steinfeld and 10 films up for Best Picture, there's a lot to choose from this year.
So check out all the noms and vote now for all your favorites!
Obama -- Ba-Rockin' Some New Hairdos!
With rumors swirling about Barack Obama possibly dying his hair -- we got to thinking ... there are so many COOLER things he could do to his 'do!
After all...isn't this the president who wanted change?
Can you guess whose handsome man face got one hell of a celebrity scramblin'?
Tommy Lee and deadmau5 -- Swingers
During a visit to Six Flags Magic Mountain -- Tommy Lee and a mask-free Deadmau5 strapped on some safety harnesses and swung into action on a ride aptly named "Dive Devil" earlier this month.
What's the Big Frigin' Difference?!
Take a gander at these sly snapshots and see if you can spot the differences we have weaseled in!
**HINT -- There are THREE differences in the above photographs!**