Dr. Murray -- Dead Body Found in Courthouse Sweep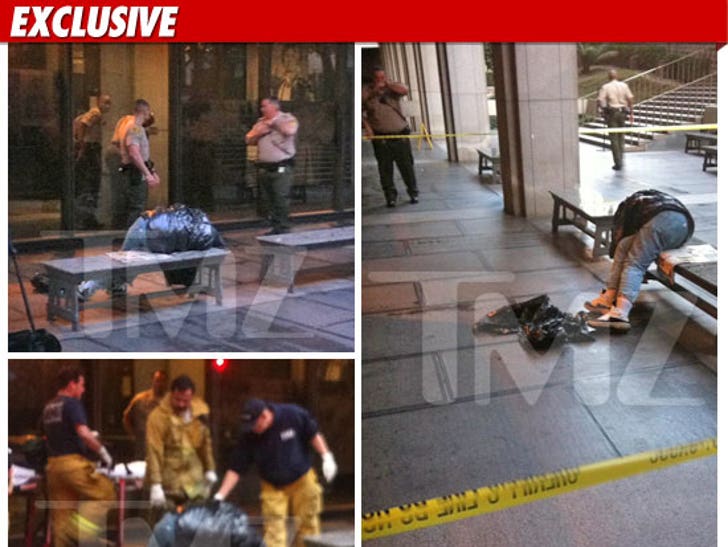 Just hours before Dr. Conrad Murray was scheduled to appear at an L.A. County courthouse today for his arraignment in the death of Michael Jackson ... officials discovered a dead body in a sweep of the grounds ... TMZ has learned.
Several officers were doing their daily sweep of the premises to wake up the homeless and shoo them away before court opens ... when they came across a homeless person who at first appeared to be sleeping -- but turned out to be dead.
We're told the coroner has already been called to the scene.