Jimmy Buffett's Frightening Fall -- Caught on Tape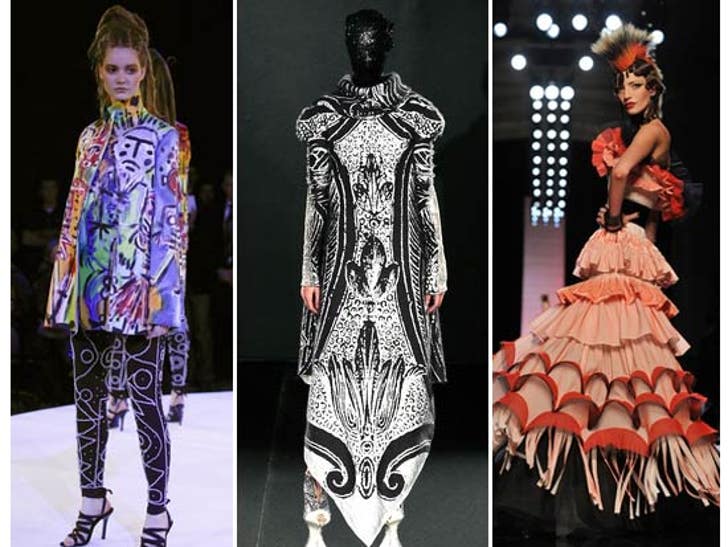 Jimmy Buffett plummeted off the stage in Australia last night and crashed HARD into the concrete floor -- and the devastating accident was all captured on tape ... and obtained by TMZ.
The footage shows Buffett casually strolling towards the front of the stage when he clearly misjudges the end ... and literally steps off the edge.
Moments after Buffett hit the ground, security rushed to the singer's aid.
Sean Fogarty, who was also front and center, tells TMZ Jimmy was doing an encore at the end of the concert called "Lovely Cruise" and walking along the edge of the stage when the lighting person splashed "a huge flash of light" along the stage, making it impossible to see and he fell. Fogarty says the next thing he knew he heard Buffett's head strike the metal on his way to the floor.

Another audience member who was close to the stage, tells TMZ a slightly different story .... that it looked as if Buffett was about to jump off the stage to shake hands when he misjudged the jump and fell. The audience member also says he saw Buffett's head strike a metal strip on his way down.
An audience member in the front row tells TMZ it appeared Buffett was unconscious for about 5-10 minutes and that he had a huge gash on his head. Paramedics arrived 15 minutes later and was taken to St. Vincent's Hospital in Sydney.
UPDATE: According to Buffett's website he is "doing well and will be released tomorrow."

Paris Fashion Week's Wildest Looks!
With Paris Houte Couture Fashion Week in full swing, some crazy creations have been hitting the runway from red carpet regulars like Elie Saab, Chanel and Jean Paul Gautier.
With unicorn horns and some of the most vibrant colors we've ever seen, these haute couture selections may not be clothes for everyday life -- but they sure are a lot of fun to look at!
Check out the wildest looks on the catwalk so far -- plus some gowns we would love to see stylish stars like Nicole Kidman, Gwyneth Paltrow or Natalie Portman looking gorgeous in at the Academy Awards.
Obama -- Ba-Rockin' Some New Hairdos!
With rumors swirling about Barack Obama possibly dying his hair -- we got to thinking ... there are so many COOLER things he could do to his 'do!
After all...isn't this the president who wanted change?
GLEE Cast's Zombie Transformations!
The cast of "Glee" did some last minute filming for the show's Super Bowl "Thriller" number yesterday in L.A. -- where we got some killer before and after shots of the kids transforming into zombies!
Can you guess whose handsome man face got one hell of a celebrity scramblin'?
Orlando Bloom -- Oh, Daddy!
Orlando Bloom took his newborn son Flynn out for a walk at Will Rogers State Park in the Pacific Palisades over the weekend.
If his personal life is anything like his movie career, you can expect a few sequels to Flynn in the coming years.
Sometimes being a superstar can be a real drag -- see which stars have crossed over to the other side.
What's the Big Frigin' Difference?!
Take a gander at these sly snapshots and see if you can spot the differences we have weaseled in!
**HINT -- There are THREE differences in the above photographs!**