Halle Berry: He Put My Kid At Risk!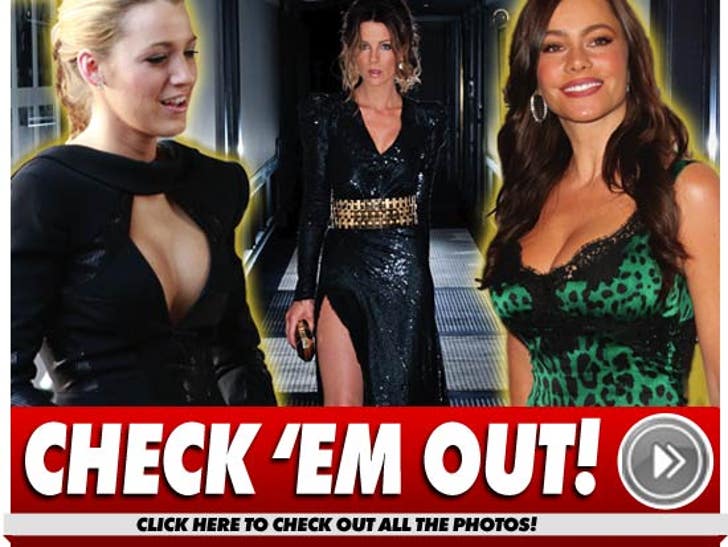 Halle Berry claims her baby daddy Gabriel Aubry is a crazed, jealous man who put their child at risk, while he claims she's the jealous one who flies into rages and is a no-show in the baby's life ... sources tell TMZ.
Halle and Gabriel are locked in what has turned into an epic custody war. Sources tell us ... while Gabriel was dating someone last year ... he claims Halle would call, screaming and swearing at him in a jealous rage.
Gabriel is claiming ... when he went to London and South Africa with Halle and Nahla last August when she was shooting a movie, Halle would sometimes not return for days, when she was supposed to care for the toddler.
Gabriel also claims Halle cares more about dating than parenting.
But our sources say Halle says it's the opposite -- that Gabriel is petty, jealous and irresponsible. But the most serious allegation ... we're told Halle believes Gabriel put Nahla in immediate harm's way by being inattentive while the child was in his care.
Halle has dropped out of a movie so she can go to court this week to fight Gabriel for custody. We've learned there is no custody order in place. Up to now the former couple tried to work out an arrangement themselves, but the deal they struck has fallen apart. Halle says she's got deep concerns for Nahla's well being while she's with Gabriel.
AskMen's Top 20 Most Desirable Stars!
"Entourage" star Emmanuelle Chriqui has been dethroned as AskMen.com's most desirable female star -- but who took the top spot?
The mens' website released their 99 Top Women in 2011 list today -- with sexy stars like Sofia Vergara, Scarlett Johansson, Kate Beckinsale, a couple Victoria's Secret models, Blake Lively and Natalie Portman all cracking the top 20.
Who's #1? Check out our gallery to find out!
Try and guess whose pretty face was given a gnarly celebrity scrambling ... compliments of TMZ!
Eva Longoria had people checking out her face for all the wrong reasons last night in L.A. -- but she's not the first one to leave the house without a flawless face.
Nicole Kidman, Uma Thurman, Jennifer Lopez and more -- check out when bad makeup happens to good people!
What's the Big Frigin' Difference?!
Step right up and take the TMZ eye exam -- if you can spot the sneaky differences in the following photos... then good news -- you can see!
**HINT -- There are THREE differences in the above photo!**
Try and guess which super celebrity had some serious (and non-gender specific) '80s hair!
Snooki & Jwoww -- Here's Where We Wanna Pass Out
Snooki and Jwoww have narrowed their reality show house hunt down to three suburban pads -- and TMZ has obtained photos of the surprisingly quaint front-runner.
According to the realtor's website, the three-bedroom house -- located in East Setauket, NY -- is a short walk to the beach on Long Island ... but here's something the dynamic duo may have to get used to ... it doesn't come with a pool.
Luckily, they can still drown themselves in alcohol.
Packers QB Aaron Rodgers -- Minor 49er
Green Bay Packers QB Aaron Rodgers didn't always have green and gold running through his veins -- some revealing yearbook pics prove he used to be a fan of the San Francisco 49ers!!!
We've obtained photos of Rodgers from his Pleasant Valley HS (Chico, CA) senior yearbook -- where he was naturally voted "Most Athletic" ... and also got one of those embarrassing, yet heartwarming dedication pages from his family.
In one of the photos -- young Aaron is decked out in San Francisco 49er gear and proudly holding up his team pennant.
Fun fact -- SF passed over Aaron Rodgers in the first round of the 2005 NFL draft ... and picked Alex Smith instead. Good choice, San Fran.
Bobby in 'The Brady Bunch': 'Memba Him?!