Pauly D -- Out-Fist Pumped by YouTube PHENOM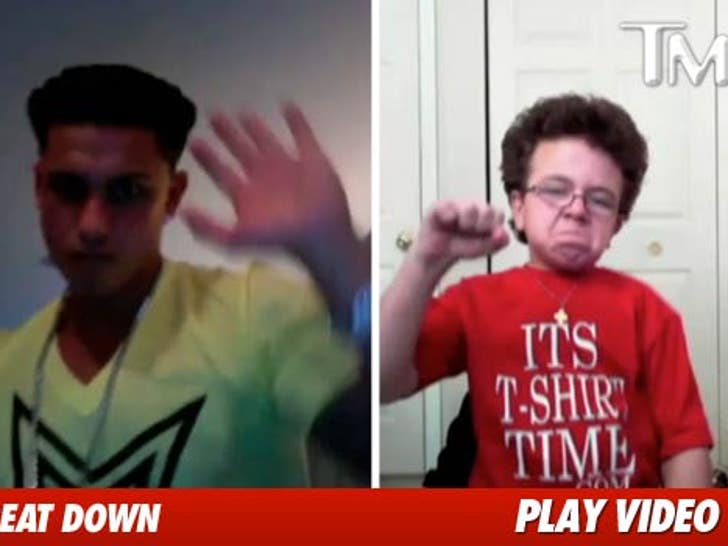 He's already been through 50 Cent and Katy Perry ... but now YouTube powerhouse Keenan Cahill -- that kid who lip-syncs with the stars -- is facing off with Pauly D ... with fist pumps of FURY!!!!
15-year-old Keenan was diagnosed with a rare genetic disorder when he was a baby -- but he's burned up the Internet with his AWESOME lip-sync videos.
Pauly tells us he APPROACHED Keenan with the idea for this clip -- and Keenan was kind enough to pencil him in.
Check it out -- it's pretty good.