'Jersey Shore' Boys -- Fixing Their Speech Impediment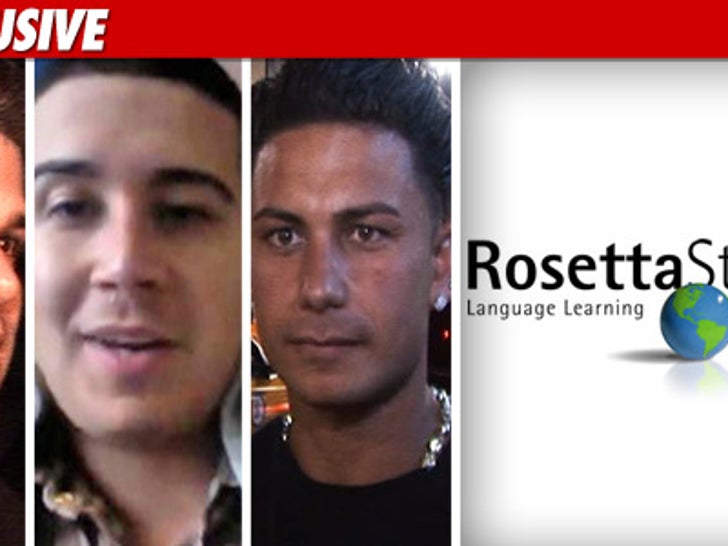 Ronnie and Pauly D from "Jersey Shore" have barely mastered English -- but TMZ has learned they're already trying their hands at Italiano ... all in preparation for their new season abroad.
A rep from Rosetta Stone tells TMZ, they sent their Italian language program to several members of the "Jersey Shore" cast -- and according to a source close to the show ... Ronnie and Pauly have already made impressive progress with the program.
No word on the other cast members' language-learning plans.