Lindsay Lohan Tweets -- 'I Would Never Steal'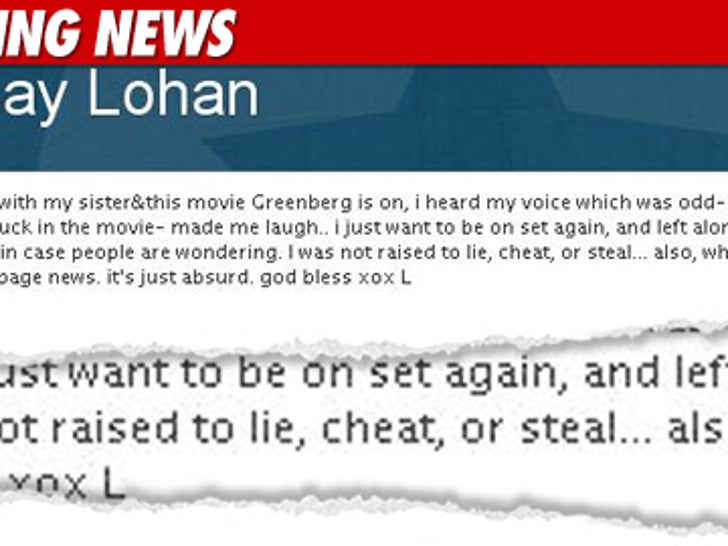 Lindsay Lohan is finally lashing out about her court case -- and her skin-tight court attire -- in a mini-rant on Twitter ... stating, "I would never steal, in case people are wondering."
Lindsay added, "In case people are wondering, I was not raised to lie, cheat, or steal."
Just a reminder -- she was raised by Michael Lohan.
Anyway, Lindsay concluded, "Also, what i wear to court shouldnt be front page news. it's just absurd. god bless xox L"