Lindsay Lohan: Let Me Take A Lie Detector Test!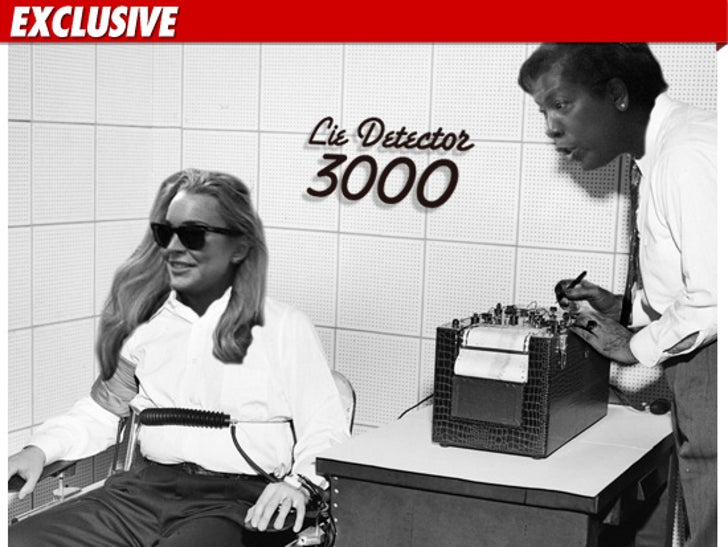 Lindsay Lohan offered to take a polygraph test to prove to the L.A. County District Attorney she did not steal the $2,500 necklace that triggered the felony grand theft charge ... but the D.A. refused.
Sources directly connected with the case tell TMZ ... when Lindsay's lawyer, Shawn Chapman Holley, met with prosecutors Danette Meyers and John Lynch last Monday, she told them Lindsay wanted to submit to a polygraph test -- to prove the necklace was given to her on loan and that she did not steal it.
We're told the prosecutors shot down the offer, because they didn't think polygraphs were scientifically sound. They also believed there was a significant amount of evidence proving Lindsay did indeed pilfer the jewelry.