Judge CRUSHES Lohan -- 'Don't Push Your Luck!'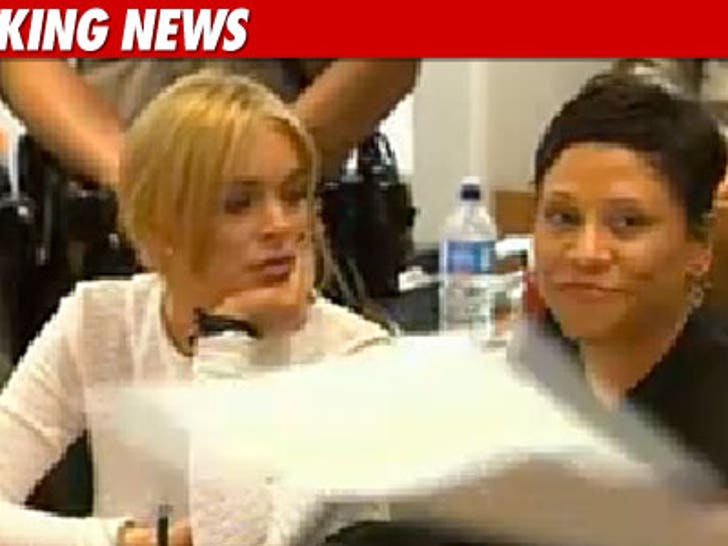 Lindsay Lohan was just remanded into custody -- following a STRONG warning from Judge Keith Schwartz -- "You're no different than anyone else ... please don't push your luck."
Moments after Lohan entered a not guilty plea in her felony theft case -- the judge came down on her like a ton of bricks ... telling her "things will be different" this time around because she's on the hook for a felony.
During the hearing, Judge Schwartz said Lindsay's lawyer, Shawn Chapman Holley, and prosecutor Danette Meyers, were going to meet to possibly reach a plea bargain.
Lohan -- alongside attorney Holley -- was then remanded into custody ... and is currently being booked.
Judge Schwartz set her bail at $20,000 -- but warned, "If you violate the law, I will remand you and there will be NO BAIL."
The judge also revoked Lindsay's probation in the DUI case and set bail at $20,000 -- so total bail is $40,000.
Lohan was also ordered to refrain from contacting the jewelry store during the case, after Meyers said someone had sent the store owners flowers, which kind of freaked them out.
UPDATE 2:48 PM PT: Lindsay has posted bail -- and she could NOT have left the courthouse faster.