Lindsay -- My WHITE Dress Stands for INNOCENCE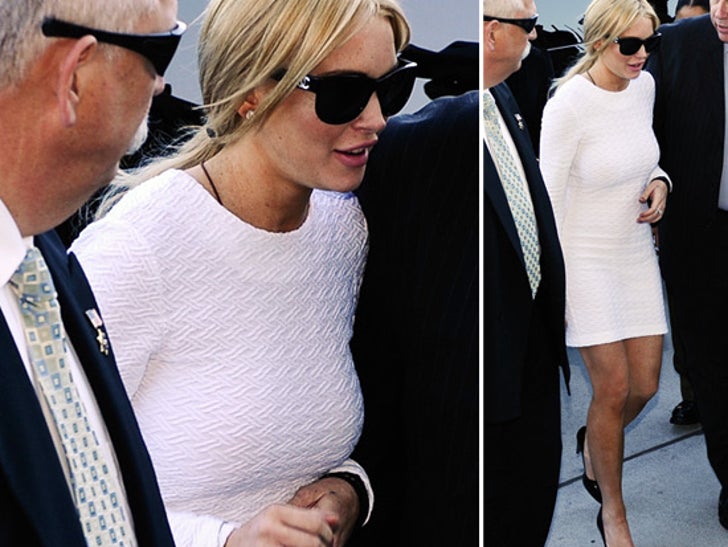 Lindsay Lohan wanted to make a statement during her arraignment today -- a fashion statement -- and consciously chose her solid WHITE dress to symbolize her innocence ... TMZ has learned.
Lindsay claims the white get-up -- a Kimberly Ovitz creation -- also stands for purity ... which would make a lot of sense if the damn thing weren't so short.
Innocent or not -- she looked pretty hot.