Lindsay: I Sent Flowers to Jeweler To Be Nice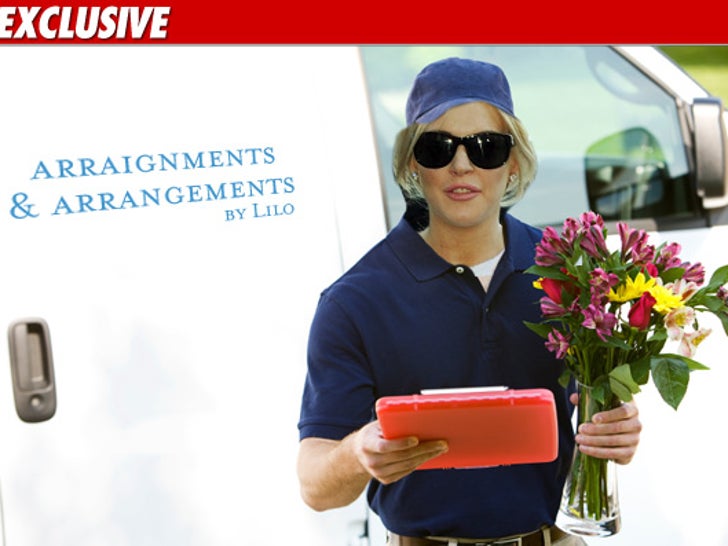 TMZ has cracked a horticultural mystery -- Lindsay Lohan is the one who sent flowers to the jeweler who has accused her of stealing the $2,500 necklace.
If you watched Lindsay's arraignment on TMZ Live, prosecutor Danette Meyers told Judge Keith Schwartz ... she wanted an order prohibiting Lindsay from having any contact with Kamofie & Company, because the store owners were freaked out after receiving flowers ... presumably from someone in Lindsay's camp.
Well we found out ... Lindsay sent the flowers herself. Lindsay told friends, she sent the arrangement "to be nice" -- and to say sorry the necklace was returned late.
It's all around a bad idea for criminal defendants to contact alleged victims, so Judge Schwartz told Lindsay she can't have any contact with the jeweler.
She loves jewelers ... she loves them not.