Charlie Sheen Gives Firefighters the Knife!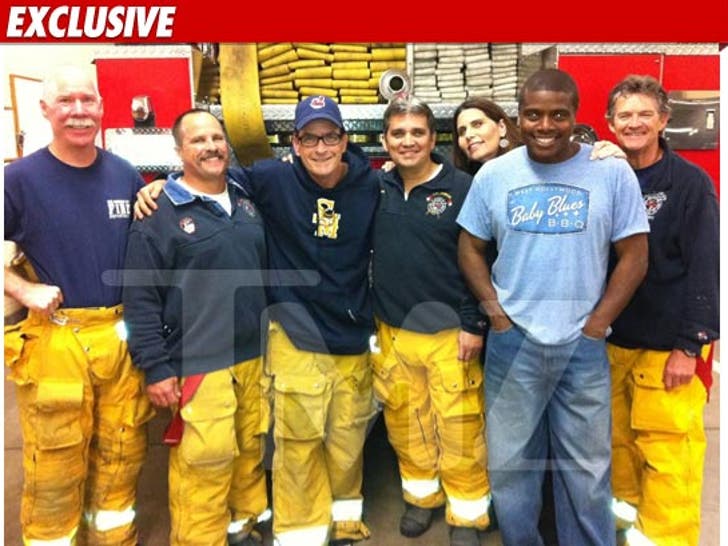 Charlie Sheen took a trip to the fire department that responded to his house when one of his porn star party-goers called 911.
As Charlie told TMZ, "It was the hernia heard 'round the world!"
Charlie was armed with gifts to show his gratitude, including a bunch of Leathermans -- a multi-tool, kind of like a Swiss Army Knife on steroids.
Charlie said, "These guys are like George C. Scott, with a capital C! Hardcore."
Charlie felt the firefighters may have saved him, telling us, "Compared to me, these guys are true heroes."