Charlie Sheen Offends The Warlocks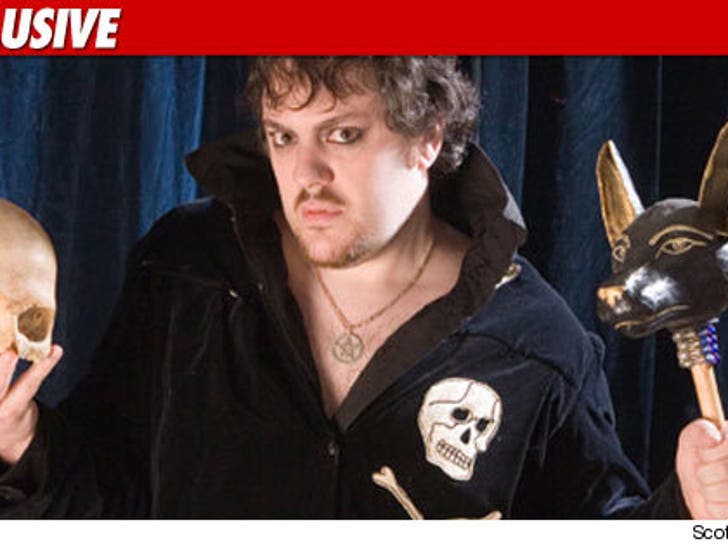 A coven of real-life warlocks are BOILING at Charlie Sheen -- claiming the actor's constant use of the W-word is disrespectful to the entire male-witch community ... TMZ has learned.
After Sheen declared himself a "Vatican assassin warlock" during a radio interview last week ... an actual, practicing warlock from Salem's Coven of the Raven Moon in Salem, Massachusetts told us he's "fuming" over the statement because it's a "blatant offense against our ways."
The warlock -- named Christian Day (pictured above) -- tells us he plans to take action against the actor ... not legal action -- but magical action.
Day explains, "I am going to magically bind Mr. Sheen, not to harm him, but to simply prevent him from using this word in such a negative manner in the future."
Day continues, "If Mr. Sheen is open to it, our coven would be willing to perform a cleansing on both him, his home, and his career."
So far, no word if Charlie will accept the offer.